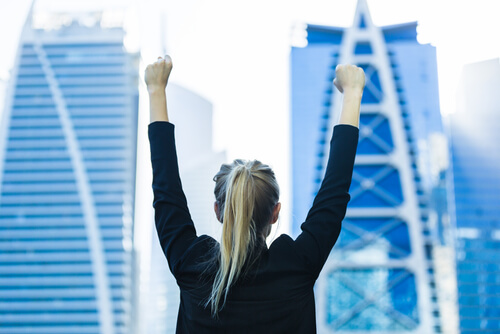 Prior to starting my Consulting business, one of the most common things that I heard from other women was that they felt overlooked when it came to personal development services. The objectives of my business include delivering a platform for women on an individual basis that will provide them with access to the assistance which they need in order to be professionally competitive and successful. I also design platforms or programs for organizations because ultimately personal development services enhance their engagement and value.
Personal Development for Women
When programs and platforms are created, they are typically done so with a one-size- fits-all approach. This type of approach is not beneficial for many reasons, especially for women because they necessitate differing outcomes from personal development services. For example, oftentimes women seek to enhance their confidence, negotiation, and leadership skills in order to thrive professionally. However, what do employers seek in a prospective job candidate? Ladies, ask yourselves how can personal development services be beneficial for you? They truly can be valuable for you at any stage in your career- even if you are a new graduate- as long as you maintain the desire to learn and wish to become your best self. You just need to be in-tune with what you need in order to do so.
The Significance of Being Confident
I help women navigate male-centric systems and structures and one of the most common issues for women is the need to build their confidence. A lot of this need and desire comes from our self-esteem, self-worth, and beliefs about ourselves. Confidence is one of the top ten soft skills that employers seek in a candidate. Your confidence reflects your ability to communicate, negotiate, and be motivated within the workplace. It is important for women to know that they have the ability to stand out amongst their male counterparts. That they are worthy of achieving their dreams. So, how can you boost your confidence?
Learning the Language of Confidence
One of the best pieces of career advice that I was ever given was to find multiple mentors. However, it does not hurt if one of those mentors is a professional or licensed in personal development. Personal development specialists, coaches, and professional mentors all can keep you on track during your job search. They also may have tips and resources that can help you. For example, I offer packages such as Strengths Development, Skills Building, and Effective Networking Strategies that all can help you through a tough period or to break the ice at a specific time in your life. However, if you're feeling financially stuck there are other things that you can do on your own as well. For example, learning the language of confidence aids in building it. You can do so by becoming aware of your eye contact and learning how to turn declarative questions into statements. You are not looking for assurance because you are confidently reassuring the interviewer that you are exactly what he or she is looking for. Also, watch your body language. Any negative body language will not portray confidence or convince the interviewer to hire you.
I find strength building to be very important in building confidence because our weaknesses are not what is going to bring us our passions, help you land a job, or start a business. If you learn what your strengths are you can continually build upon them. The theory behind this is that individuals are less likely to make huge strides doing the things that they are bad at or avoid doing. After all, our strengths ultimately are what make us successful. I avoid trying to build on weaknesses because I do not believe that it builds a more-rounded individual. For some I think that it can remind them of what they are not good what and isn't cohesive with their natural skill set. Work on enhancing what you are good at. Make a plan and set goals for yourself how you would like to do so.
Confidence-Building Methods and Exercises
In my expertise, the following are some of the best proven methods that I share with women:
Begin with your internal dialogue. Others can sense your lack of self-assurance. Any negativity, cynicism, or bad attitudes can be recognized and therefore have no place in an interview or a workplace. If you have a negative internal dialogue due to life events or circumstances, there is help available depending on your exact need.
Keep only positive people in your circle. Negativity breeds negativity so you do not need to be near those that make you feel badly about yourself. Keeping positive people in your life will pay off dividends because stronger personal relationships make you feel good about yourself and boost your mood and self-esteem.
Take care of yourself. Just because you are either not in your dream job or strapped for income does not mean that you should skip this. Go for a run, take a nap, call a friend, watch a movie, or playing with a pet should all be beneficial activities that will help boost your mood and endorphins.
Please do not do this solely because it looks good on your resume. This is always one of my main suggestions because doing something good for another typically makes you feel good about yourself and what you are capable of bringing to the world. Nonprofits and community organizations typically always are in search of volunteers. Think about how you would like to help and connect with an opportunity.
This can be as simple as sitting in quiet for 10-20 minutes a day, journaling, or beginning with mediating and/ or yoga. Whatever you choose, it will improve your mind-set. It is best to make this a daily habit in order for it to be the most effective.
Do not compare yourself to others. This is a trap and my advice is that you avoid it at all costs. Your friend may have landed her dream job while you are still searching for yours but that does not mean that you will not find what you are seeking. Take heart, each industry has different needs and hires at different times. Your time will come!
Internalizing past failures. This behavior permits for a negative self-image. The point of failure is not to avoid it but to learn from it. If you do this, I highly suggest that you stop it now. Talk it out. Write it out. It is important for you to understand that failure is a natural part of the growth process and owning up to them nurtures our emotional and intellectual growth. Defining yourself by your failures does not.
If you follow these methods and steps regularly, it is possible to improve your confidence. Believe in yourself. You will be ready to display your new-found confidence in no time and show employers why they should hire you!
Valerie is currently the CEO and owner of Valerie Martinelli Consulting, LLC. In which she offers 1:1 Personal Development and Coaching for women. She also works with organizations offering various management and human resource consulting services, including gender diversity, diversity, personal development, and coaching program development, management, and analysis.