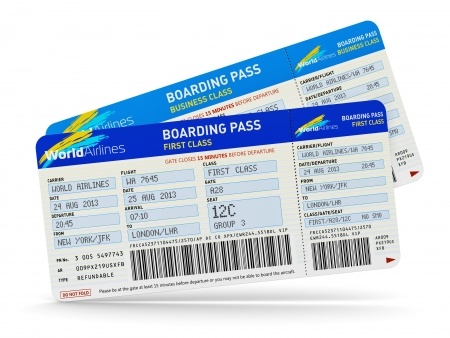 Thanks to globalization, it is now possible to experience firsthand the incredible array of cultures, languages, and societies that make up the world. In fact, international experience is not only possible; it is becoming essential. Time spent abroad can teach engagement, outreach, problem-solving, and language skills, assets valuable to any profession. Many of these skills are especially critical to government agencies. Applicants who have gained specialized knowledge, skills, and abilities from international experience are in high demand.
Both of us have had meaningful experiences living and studying outside of the U.S. Today, we are leveraging those experiences to attain government jobs with global impact.
Looking back, there are some tips we wished we knew before we went abroad. That's why we have decided to share the lessons that we learned to help you find opportunities overseas that fit your goals and leverage your international experience to get into government.
Ways to Gain International Experience:
Study Abroad: Spending a year, semester, or summer abroad can be an important part of your education. Study abroad is not restricted to certain fields of study. The types of academic programs are as varied as the locations. For instance, as an undergraduate, Kathryn spent a semester in St. Petersburg, Russia focused on intensive Russian language study. Sharon, on the other hand, traveled to Ecuador to learn mediation and conflict resolution strategies through classes and work with a local NGO.
The U.S. government encourages study abroad and even provides scholarships for students. One example is the Boren Program, which provides up to $20,000 in financial support for students interested in studying critical languages and areas of the world that are vital to U.S. interests. Recipients of the scholarship agree to devote at least one year of their career to national security and public service. Kathryn received the Boren scholarship in 2011 and shared, "The Boren did not only support me while I was abroad, the organization has since also introduced me to an incredible network of experts and policymakers upon my return from Russia."
The U.S. government also supports study abroad through the Benjamin A. Gilman Scholarship Program. The scholarship gives undergraduate students currently receiving a Federal Pell Grant the financial means to study abroad.
Study abroad programs are often more expensive than a semester at your home institution. However, there are many opportunities for obtaining a scholarship from your university, the federal government, or local community organizations. Make sure you talk to your study abroad office about the expenses and begin researching scholarship opportunities early.
Internships Abroad: Beyond the classroom, you can gain international experience through internships with NGOs, multilateral organizations, and federal agencies. The majority of these internships are unpaid. Here are some strategies to help you offset the costs:
University scholarships

exist for exceptional students who would like to intern abroad. Talk with your International Education office to learn what programs your university offers.

Financial support from government agencies

is also available. For example, USAID's Donald M. Payne International Development Fellowship supports incoming graduate students interested in joining the USAID Foreign Service. Recipients complete two internships, one domestic and one international. The program covers transportation costs and provides students with a living stipend.
To take advantage of these scholarship opportunities, make sure that you talk with your university's financial aid office, the internship coordinator, and previous interns to get a sense of the costs and your options for covering them.
Peace Corps: The Peace Corps sends volunteers all over the world to engage in development efforts and serve as cultural ambassadors for the United States. Peace Corps volunteers receive a stipend and airfare to work in communities in need around the world. Be aware, however, that many national security agencies legally cannot hire former Peace Corps volunteers for at least four years after the end of their service to ensure that there is no perceived connection between the Peace Corps and intelligence community.
Fulbright Program: The Fulbright program provides grants to college graduates, graduate students, and professors to teach English or conduct research abroad. Applicants can choose one of two tracks: English Teaching Assistantship (ETAs) or Research. Reflecting back on her experience as a Fulbright conducting research in Ukraine in 2012, Kathryn said, "The experience of conducting a research project that required me to immerse myself into a community abroad taught me more than I could ever have predicted."
Volunteer Opportunities: Many community service and religious organizations offer short-term and long-term volunteer opportunities overseas. Talk to the community service organizations in your town or at your place of worship. Many of these programs have scholarship opportunities, but others ask that volunteers pay their own expenses or raise money to cover their costs.
There are many other programs besides the ones we have discussed. An excellent resource for learning more about international opportunities, especially those that are government-related, is the Institute of International Education. Be sure to check out iie.org to research these opportunities.
How to Leverage International Experience to Get a Job in Government:
As we mentioned earlier, government agencies are on the lookout for top candidates with international experience. Here are some ways to leverage your experience overseas as you pursue a career in government:
Tailor your international experience to a particular position on your resume. You may even consider having an "Experience Abroad" section on your CV if you have traveled to multiple countries and if the position you are applying for is with an organization that highly values time spent overseas. Make sure that when you describe each international experience you identify the skills you gained and applied while abroad (i.e. foreign language proficiency, problem solving, collaboration across cultures, etc.)
Highlight critical language study. Proficiency in a foreign language is an asset for any organization, but if you studied a critical language, be sure to emphasize that and list your level of fluency. Most government agencies measure proficiency on a 1-5 scale with 3 being the target mark for acceptable fluency. When listing your level, be sure to specify differences in reading, writing, speaking, and listening. An excellent resource for more information on federal foreign language requirements is the Interagency Language Roundtable.
Keep track of your contacts for national security purposes. Government agencies know valuable experiences abroad include friendships with locals. However, for most federal positions you will have to complete a background check that requires a list of foreign contacts. Make sure to keep track of names and be open about staying in touch. Federal agencies appreciate that you have the social and language skills to develop meaningful relationships abroad. They simply want to ensure that these ongoing friendships are not a threat to national security.
"Going abroad as an undergraduate and graduate student was one of the best career decisions that I ever made. It uncovered my professional interest in U.S.-Latin American affairs and gave me a passion for dedicating my skills toward the resolution of political and social conflicts. Moreover, studying and conducting research overseas gave me the knowledge, skills, and abilities to successfully pursue a federal career, opening doors to new cultural networks and making me a stronger candidate overall for an international job in government…I cannot emphasize enough: go abroad, go early, and make the most of your international experience."  -Sharon McCoy, GovLoop Graduate Fellow