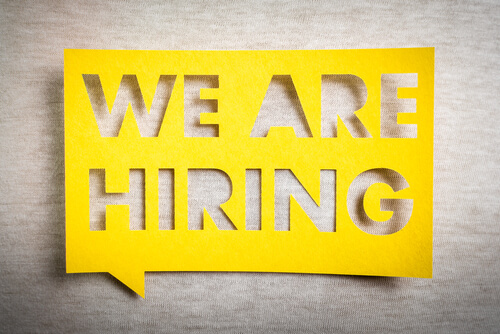 Being employable is not the same as being employed. Getting the next job is only a step in your lifelong journey of being employable. Becoming and remaining employable involves staying relevant, up-to-date and a good cultural fit. Here are five ways to fire up your employability at any stage of your life:
Develop your self-awareness
Understanding what makes you tick helps you understand how other people tick. Use self-awareness to guide your decision-making. Knowing when and where you are at your best helps you to decide the type of work you want and the environment in which you will thrive. Ask yourself 'how do I want to feel at work?' It comes from exploring what is important to you in your life (values), your view of the world (beliefs), what drives you (motivations, ambitions, needs, interests), your personality (preferences), and how others see you (behaviors). Get feedback. Have a sense of who you are and what you have going for you, so you can point that at what you want and what employers need. Self-audit every time you want to make the next leap in your job and career (coaching can help).
Do your research 
Find out what employers need, want and expect of you in the jobs, fields and sectors that interest you. Keep on top of industry trends online and offline. Attend events. Have coffee with someone in your dream role or field to pick their brains on what it's really like. Ask five great friends to introduce you to interesting people. Volunteer or do an internship to try before you buy. You fire up your employability by what you know, who you know and who knows you.    
Keep learning 
What could you learn that would enhance your capability and improve your chances of getting the job you want or furthering your career? Six years ago I hadn't a clue about social media. I got some one-to-one training on how to use Twitter and took to it like a duck to water. Social media has since played a significant role in developing my personal brand, enhancing my professional reputation and credibility, and in developing business through relationships.
Take an online course or an evening class. Get a mentor. Learn out loud by experimenting or doing something new on the job. Shadow someone for a day. Apply your skills and experience in a different context or environment. You fire up your employability by taking charge of your learning.
Stretch yourself 
Ensure your antennae are alert for new opportunities. Create your own luck by saying yes more than no to opportunities. Take a risk or two and see where it takes you. If you do what you have always done, you'll get what you have always had! Increase your employability by deliberately stepping outside of your comfort zone into your stretch zone. You uncover hidden potential when you test yourself through a healthy challenge. We are all capable of more than we think! 
Show, don't tell 
Once you prove to yourself you can do it, your confidence will soar. Do the same with employers by showing employers what you can do rather than just telling them how good you are. I coached a fresh graduate for a job interview to be a teacher. I discovered through discussion that she had learned sign language in a voluntary role. She taught the panel some basic sign language as part of the interview and instantly stood out from the competition (and yes, she got the job).
Bring your whole person to your job and career if you want to fire up your employability.
""To be employed is to be at risk, to be employable is to be secure."
Peter Hawkins, The Art of Building Windmills