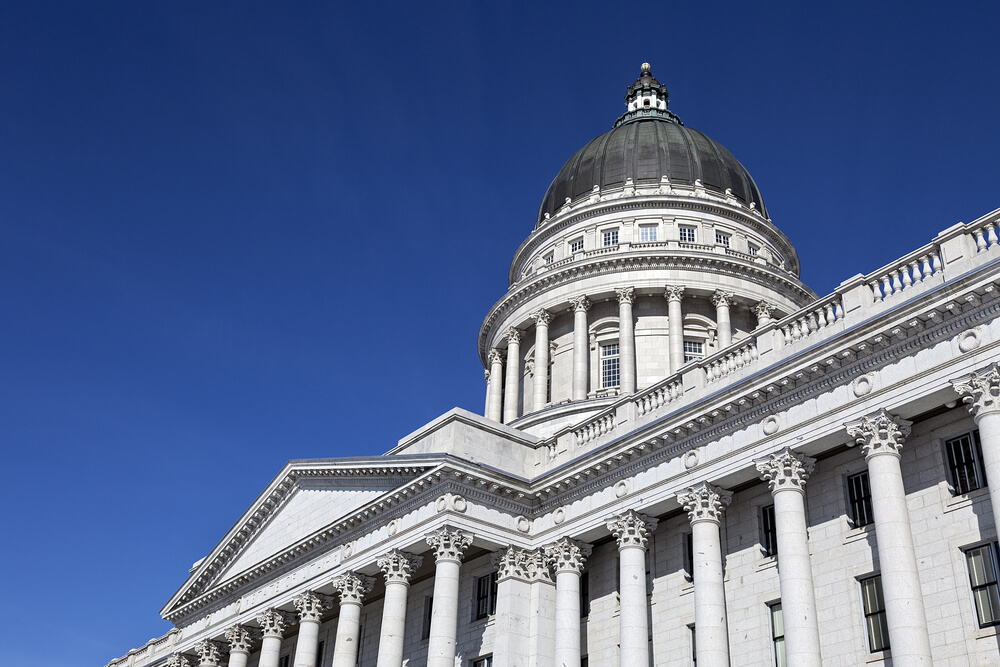 Every worker's dream is to advance their career and scale to the highest heights in their field of expertise. For instance, Elaine Boone, an HR manager at CareersBooster says, "We are seeing more and more customers who have the intention to get a promotion by leaving their current job and applying for a higher position with another company." This shows that there is great demand for people to advance in their careers.
Careers in government are no different. They have competitive salaries, job security, retirement benefits, and health insurance. Whether you want a raise, a promotion, or just get ahead in the workforce, an advancement in government careers is the best thing anyone can have.
Well, if you are currently working in the government and willing to take on the new challenges and advance to higher level positions, here are a few tips to get you started.
Network With New People
A good professional network comes with a lot of benefits from building friendships, having mentors, and referrals for everything you may need. Building a good network especially when you are advancing your career can be the best way to evaluate opportunities and problems.
Areas such as churches, trade organizations, friends of friends, education classes and alumni associations are a great source for building lasting relationships with people who can help you advance your career. Keep in mind that as good as a job security may sound, it can vanish within no time. But, having a solid network of people is important no matter the circumstances.
Use The Power of Social Media
Social media is getting a lot of buzzes these days since people can now connect easily. Doing your job quietly will not earn you the professional recognition you deserve to advance in your career. Most professionals turn to both public and private sector such as Twitter, LinkedIn and Facebook to build a network with their colleagues and search for future employers.
Similarly, government workers have their own social platform called GovLoop where employees they can advance their knowledge by finding mentors, reading guides, interacting with colleagues who are in similar position and answering questions in their field of expertise. A good social media presence can open doors in your career.
Know Your Passion and Mission in Your Career
Knowing your passion means discovering what you love and directing all your efforts towards achieving that goal. It challenges an individual to find out their best interests, talents, and values that act as a driving force to drive you toward success.
Your career mission is simply your job description. Professionals know that the best way to be successful is by understanding your work and doing what it takes to achieve what you want. This is the outcome of technical competence and understanding the customer's needs and expectations. The secret to advancing your career is to constantly push your abilities beyond the limits.
Advance You Education
If you do your research on the number of managers, executives and administrators who hold honors in the highest level of education, you will find that they are quite a big number. Earning an additional degree in education increases your level of competitiveness and shows that you are serious in your career. For instance, most people in local, state and federal agencies with a Master of Public Administration (MPA) degree are eligible for career advancement since they are known to have the skills needed to hold leadership positions in government agencies.
According to GovCentral, the level of education and training affects an individual's pay grade. Therefore, as you advance your education, you move to the next pay grade which means more pay.
Adapt to New Changes
The journey of scaling the heights of a career ladder is not easy. Some take years to get there while others don't even get the rank they desire.
The environment in local government is dynamic since there are new community demographics, changing federal and state laws and increased advancement in technology. All these changes need to be accommodated which requires the employees to be vibrant, quick learners and can adapt to change. To succeed, the employee must be prepared to face new challenges and adapt to changing environment while observing the principles in play.
Fake it Until You Make it
Perhaps you may have heard this phrase a couple of times. As hilarious as it sounds, it can be a good way to get an advancement in your career. This does not mean that you lie in your resume and present false information. Instead, "faking it" is used to refer to the occasional lapses that show self-confidence when faced with a challenging task. Most employees live with self-doubt and they always question themselves if they are good enough for the job.
If you suffer from low self-confidence, you may consider using this phrase to have a positive behavior which is the most important aspects that others see. Use your nerves as the extra source of energy and stay focused on your career. Think about your fears and what is preventing you from overcoming it and embrace that challenge.
Be Proactive and Focus on The Future
Government raises and promotions are subjected to a rigid schedule. Well, while this may seem like an impossible goal to reach, don't be afraid to speak up your mind and discuss what you desire to advance in your career with your manager. Most people get a raise because they bring it to the attention of their seniors and they see you are interested in moving higher.
There are very few government officials who are in the leadership position that begun their career at that position. Start your career at a position that will allow you to maintain a direct contact with other members so that you can gain experience and improve your skills. However, don't be so comfortable at that position and forget your goals. Aim for higher level jobs that match your career goals.
To attain the highest level of your career, you need to be passionate and work towards achieving your goals. Hopefully, these seven tips will help you direct your focus and take the right steps in advancing your career in government.
So, what is your secret towards achieving your dream career? Feel free to share your experiences with us in the comments section below.