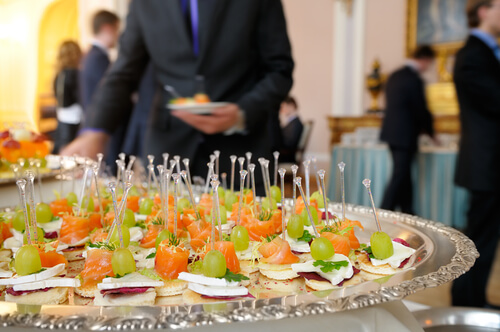 By Cathy Francois, career coach at American Public University
This year I had the opportunity to attend several conferences in my field. I was excited about traveling to cities I never been to, meeting new people, and gaining new industry knowledge. As a career coach, I encourage clients to network, but I do not believe many realize the goldmine of opportunities available at professional conferences. Warning: Not all conferences are created equal so you should research thoroughly to determine if it's right for you. But, here's what you can expect from a great conference.
Gain a fresh perspective. It is very easy to get caught up in the daily grind without giving thought to what may be happening outside the organization where you work.  At conferences, industry leaders may openly share what they are doing and how it's working for their respective organization through presentations, workshops, or keynote speeches. It's also a place where you can do the same and gain insight from others.
Gain new tools. I attended various sessions and gained knowledge and skills to add to my repertoire. I had the opportunity to speak to vendors about products and services that support my professional industry. As a professional dedicated to continuous development, you can appreciate learning about cutting edge technology and services to improve your workplace and bring ideas to your team for consideration.
Expand your professional network. I really loved feeling a sense of community. Attending the right conference means you are within arm's reach of people who are very experienced and can offer you advice or even inspiration as you progress within your career.  However, be intentional about making these connections as preparation puts you in a path to intersect with opportunities.
Access to the "hidden" job market! Whether you are an active or passive job seeker, conferences are a great place to connect with company gatekeepers and hiring managers. If you do your research ahead of time and check out the attendee list you can be strategic about the contacts you make.
Are you ready to make the investment?