Becoming a "Best Place to Work" In Government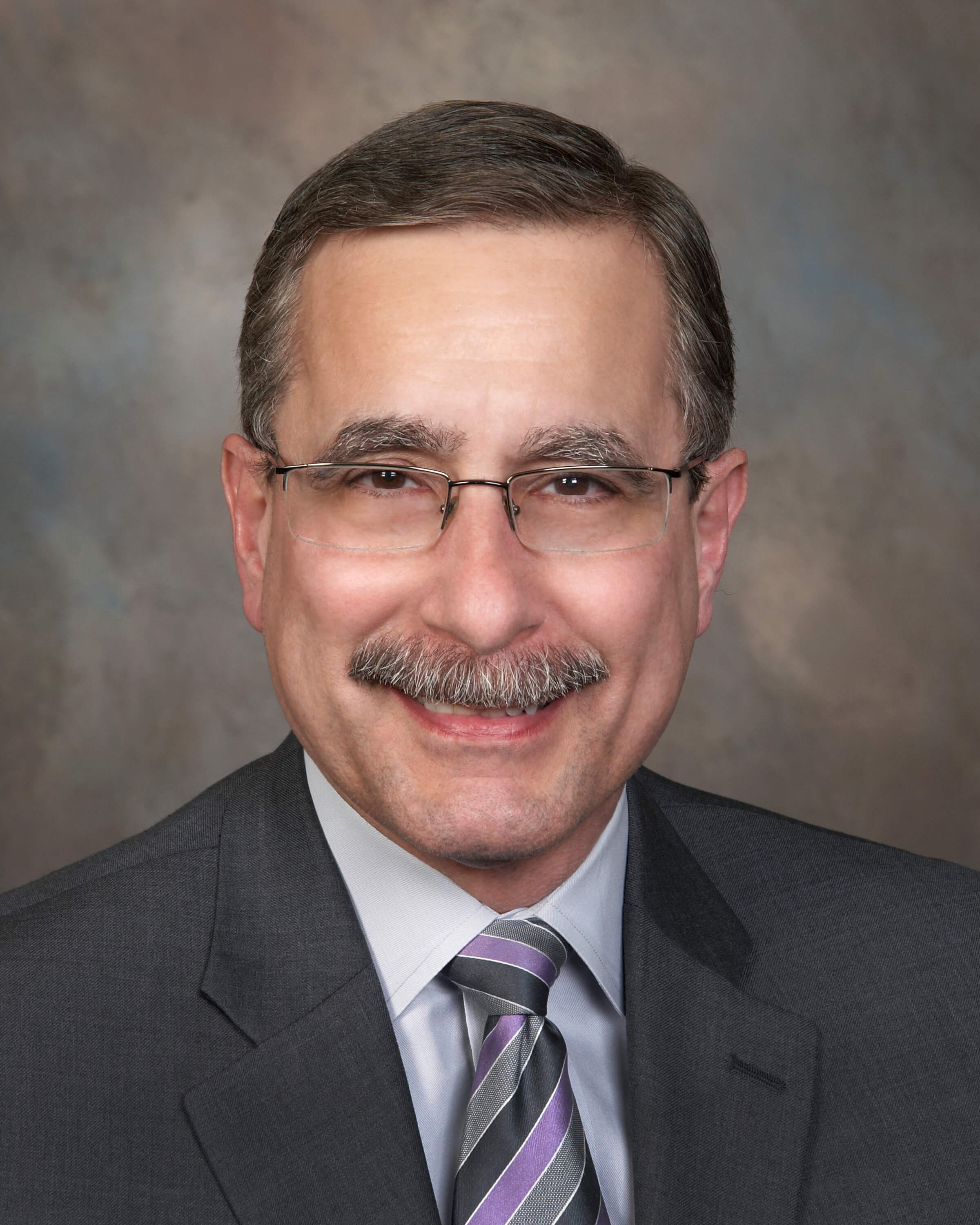 Bob Lavigna, author of Engaging Government Employees (American Management Association) is Director of the Institute for Public Sector Employee Engagement, a division of CPS HR Services, an independent government agency. The Institute is dedicated to helping public sector and nonprofit organizations measure and improve employee engagement
We often hear leaders say that employees are their organization's most important resource. Unfortunately, too often this is just a slogan. However, smart organizations know that focusing on employees – particularly on boosting their level of engagement – can pay big dividends in improved performance. This is especially true in government.
But what is employee engagement? A Google search results in a confusing landscape of millions of responses.
Here is a definition from the U.S. Merit Systems Protection Board, which has extensively studied engagement in government:
Engaged employees have pride in their organization and mission and are deeply committed to its success. They believe that the organization values them and, in return, are willing to provide "discretionary effort," going above basic job requirements to enable the organization to succeed.
Why engagement matters
Decades of research, in both the public and private sectors, have shown that employee engagement can drive organizational performance. In the business world, high-engagement companies outperform low-engagement companies on key financial metrics – sales, revenue, profit, stock price, earnings per share, and so on. In government, research shows that employee engagement also drives public-sector outcomes. As I detail in my book, Engaging Government Employees, and as I emphasize when I speak about this topic, engagement is linked to outcomes that matter in government. These include achieving strategic goals, delivering responsive customer service, promoting innovation, retaining good employees, improving attendance, and keeping workplaces safe. High-engagement government agencies and jurisdictions also have the upper hand in recruiting. Talented people want to work with other talented people – and in places where employees commit their discretionary effort to help the organization succeed.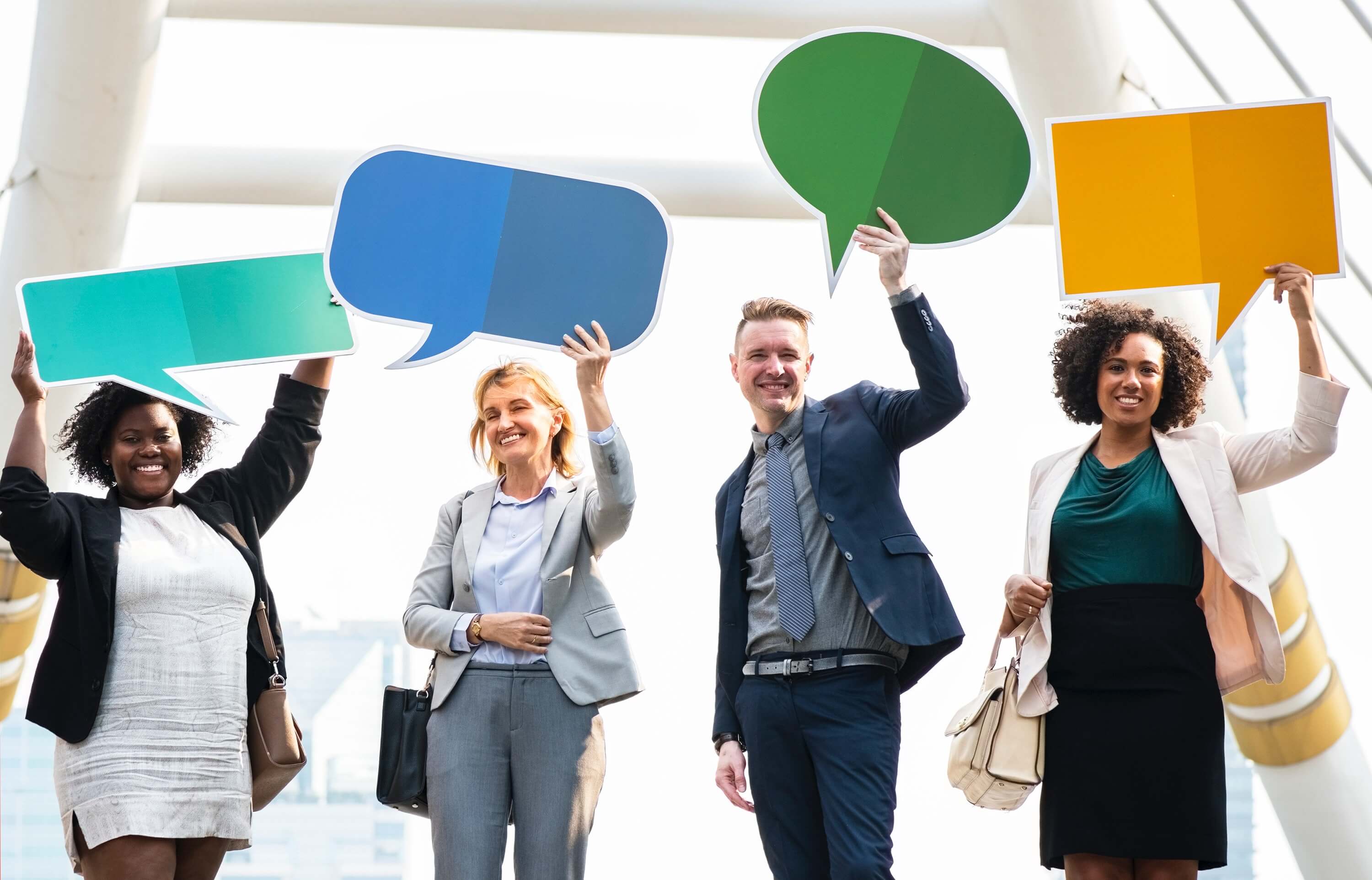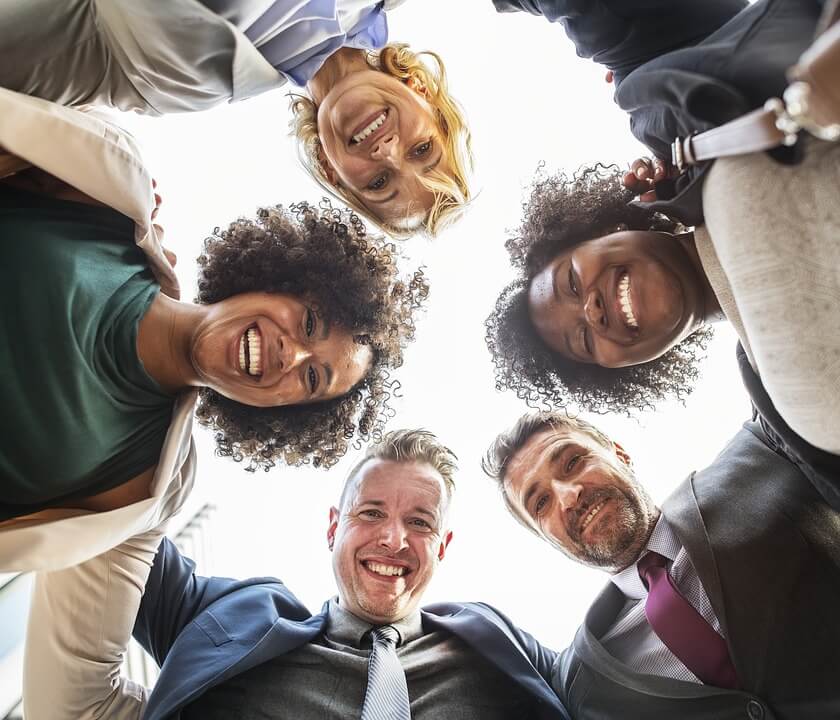 When employees feel good about their leaders and how they manage change, and believe that changes are positive, engagement also tends to be high.
For example, here is an image from the "Careers at NASA" web site. The National Aeronautics and Space Administration is perennially at the top of the annual "Best Places to Work in the Federal Government" rankings and leverages that achievement in its recruiting strategy.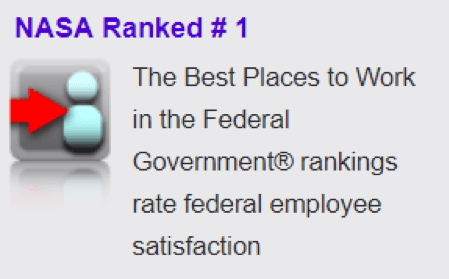 My organization, the
Institute for Public Sector Employee Engagement
, has developed the "engagement value chain" below to illustrate why engagement matters in government: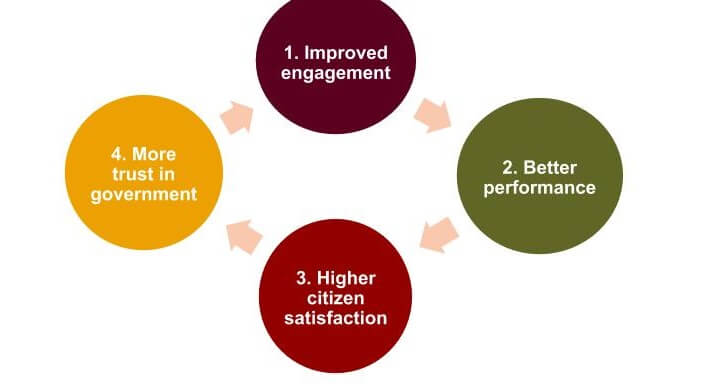 As this model shows, when a public-sector organization improves its performance by improving employee engagement, customers and stakeholders will be more satisfied with the services they
receive. This improved satisfaction leads to more trust in government – and also interest in government careers. And when public servants believe that the people they serve trust them and their work, they will likely feel more engaged.
In other words, a virtuous cycle.
However, a national poll by our Institute revealed that only 30 percent of federal, state and local government employees are fully engaged. The private-sector results were better – 43 percent fully engaged – but are still relatively low.
What drives engagement?
Our research also focuses on identifying the factors that have the biggest impact on employee engagement – the "key drivers" of engagement, statistically. In other words, the workplace and cultural factors an organization should focus on to improve engagement. We analyzed two types of potential engagement drivers. First are workplace factors such as leadership, mission, the work itself, supervision, resources, training, and compensation and benefits. We also looked separately at the cultural drivers of engagement. These include promoting innovation, valuing employees, and involving employees in decisions. Our analysis showed that the top workplace factor in government is "leadership and managing change." When employees feel good about their leaders and how they manage change and believe that changes are positive, engagement also tends to be high. On the culture side, we found that the top cultural driver in government is recognition – "I feel valued for the work I do." This includes ensuring that public servants understand, and take pride in, the fact that the work they do matters. Recognition can also mean simply telling the people we work with that we appreciate them and their contributions. But we have to do this in a specific and authentic way. A government agency HR director recently told me that employees in her agency are tired of hearing their leader offer generic thanks to all agency employees for doing a good job. It's become perfunctory and lacks meaning. To be authentic and meaningful, praise needs to be specific. In other words, "I appreciate the good work that you did when you …"
Finding out what matters in your organization
Our Institute's poll results are useful and revealing, including the need to focus on leadership and employee recognition. However, there isn't a one-size-fits-all solution for improving employee engagement. Instead, each government agency or jurisdiction should measure the level of engagement among its employees to identify where it is succeeding and where it can improve. And then take action on these results to build a culture of engagement. So, how do we measure employee engagement? We believe, and research supports our view, that regular employee surveys can be the best way to assess engagement. An engagement survey measures engagement in a way that is comprehensive and inclusive, and also creates a baseline. Through periodic surveying, the organization can see if the needle of engagement is moving in the right direction. This doesn't mean surveys are the only way to take the temperature of the workforce. Other approaches such as town-hall meetings, employee focus groups, one-on-one discussions, and stay and exit interviews can also help reveal how employees feel about key workplace and cultural issues, and what actions can improve engagement. But regular surveys provide the most comprehensive, consistent and useful data. Below is the five-step model our Institute uses with clients to survey employees, analyze engagement, take action and sustain engagement.

          This is not a one-size-fits-all approach. It is flexible enough to allow individual government agencies or jurisdictions to tailor it to their mission, values, strategy, culture, capabilities, and budget. It is important to emphasize that surveying employees is only one of the model's five steps. In particular, steps four and five – taking action and sustaining engagement – are essential. Unfortunately, some organizations, including in government, survey their employees, achieve a high response rate, and then declare victory. This can be a fatal mistake. Organizations that survey their employees and then fail to take action may find that engagement has declined, not improved. Measuring engagement – and then using the results to improve engagement – can make a public-sector organization a best place to work. After all, the primary resource we have in government is talent – our people. If our employees perform well, government also performs well.
Want new articles before they get published? Subscribe to our Awesome Newsletter.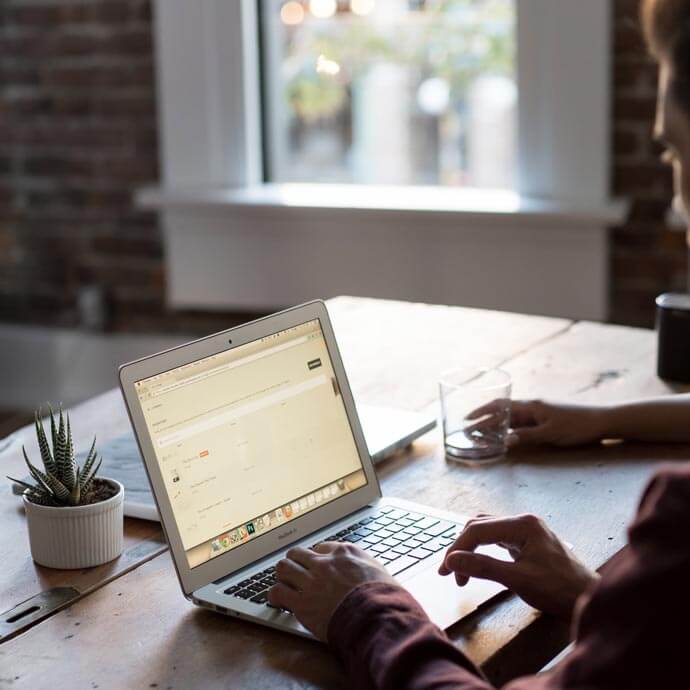 CAREER ADVICE
Advice from top Career specialists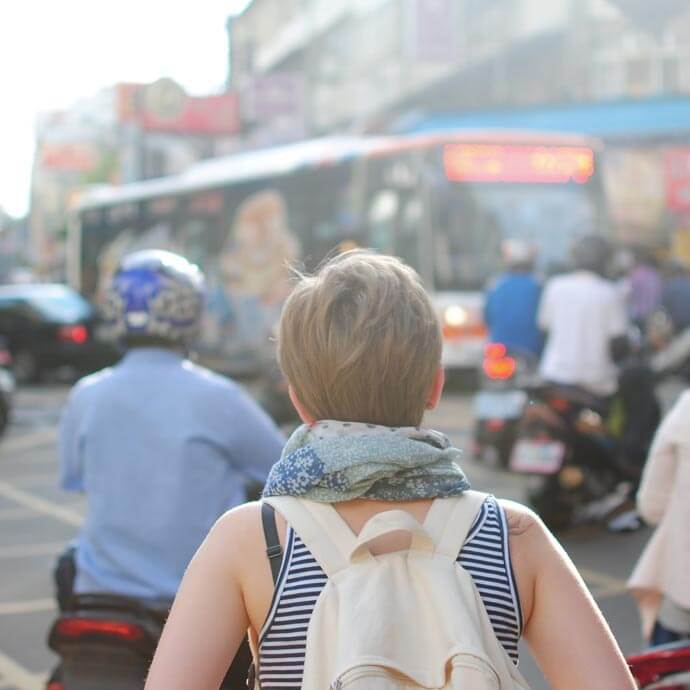 GOV TALK
Articles about the Public Sector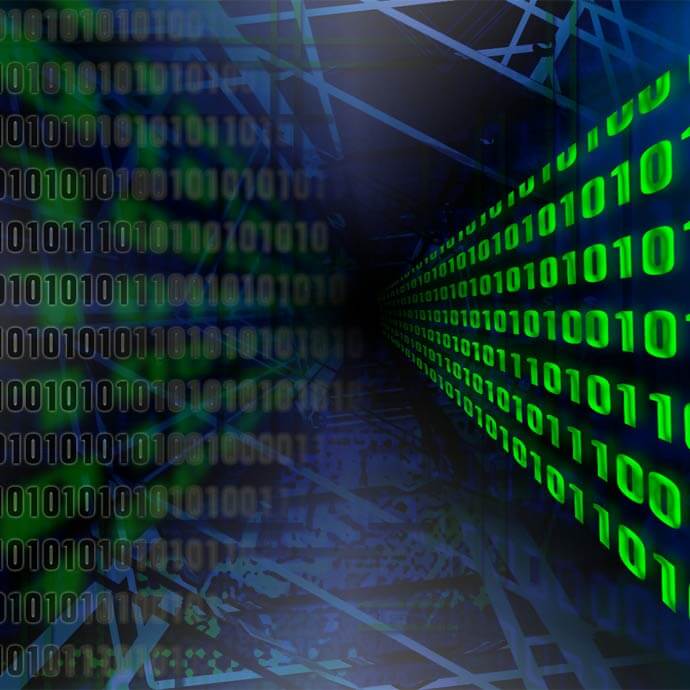 TRENDS
Public Sector Trends