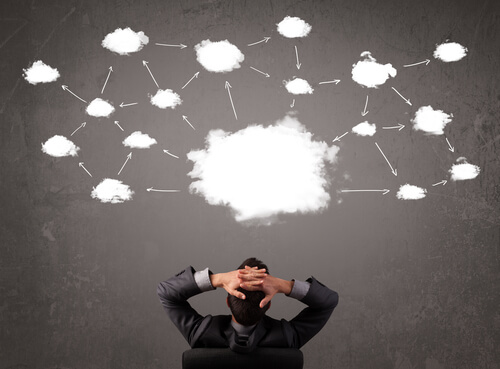 Are you having a hard time launching your IT career or has your resume been floating around without many bites? Even worse, have recruiters called about exciting new opportunities, yet you didn't have the technical certifications required for the position?
Certifications aren't only desired to show that you possess a specific body of knowledge or skill, but more times than not, certifications are a job requirement. Study for any certification(s) that helps you get a step closer to your career goal, regardless of whether it may or may not be a requirement. After all, knowledge is power.  The more you know and can demonstrate your expertise through a technical seal of approval, the better for your future career growth.
Back to the piece about requirements; these days' entry level jobs are requiring mid-level certifications and mid-level jobs are requiring the top tier certifications. This is especially prevalent in the DoD marketplace where the government is setting high personnel certification requirements.  Finding a client that would consider hiring a well-rounded, passionate IT professional with the years of experience required for the job and offering the flexibility to obtain the missing certification would be ideal for those on the hiring side of the equation.  Too many times candidates at job fairs or resumes on job boards meet almost every required and/or desired qualification, minus the higher level IT or IAT certification, deeming them unqualified for the position.   It's such a shame, but it's the nature of the beast.  A valuable piece of advice for folks looking to land a job or advance their career in the IT industry is to adapt to the marketplace and get credentialed.
The reverse also occurs; candidates without as much hands-on experience, yet possess all of the required certifications, get a step further in the hiring process. The bottom line here is technical certifications are crucial. To get you started, here is a list of five in demand certifications, provided by Kristina Erickson of Rasmussen College:
Cisco Certified Network Associate (CCNA)
CompTIA A+ Technician
CompTIA Network+
Certified Information Systems Security Professional (CISSP)
Microsoft Certified Systems Engineer (MCSE)
Possessing certifications relevant to your career track make you more valuable in the job market.  When recruiting based off the federally mandated requirements, recruiters have their hands tied to find candidates that meet the sometime laundry list of requirements.  Any personnel involved in the hiring process, from a resume screener to the hiring manager, will tell you that they look to see that the firm requirements such as clearance level, years of experience and certifications are met before reading into the actual content of the resume.  If you don't have the certifications that the position requires, the resume automatically gets disqualified.
Beyond meeting minimum requirements, hiring managers look very favorably upon candidates that have numerous certifications.  Seeing this on a resume demonstrates that you are passionate about learning and staying up to date with the latest technology and methodologies.  Organizations want to have the best possible folks on their team to invest in.  Multiple certifications show that you are disciplined enough to put in the effort of studying for some very tough exams.  Not only will your resume stand out for the reasons that I have mentioned, but it also gives you a level of versatility if you have certifications in different focus areas.  Organizations strive to be multi-faceted and having employees with credentials in various verticals strengthen their overall posture.
Earning one of these top IT certifications may be all that's standing in the way of your future, so what are you waiting for?  Research what technical certifications make sense to help open new doors or provide advancement opportunities in your current role.