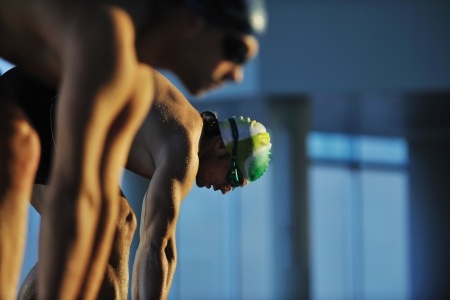 If you are about to start a new job, congratulations! The following tips will help you make a positive impression and set you up for career success.
Show up on time – A simple but often overlooked concept; this generally accepted rule is a standard, no matter where you work. Showing up late can put a strain on resource planning. As a new employee, you always want to solve more problems than you create.
There are also personal benefits to showing up early. If mornings are not your optimal time, it is a chance to slowly get into the swing of the day. Then, by the time the shift starts, you will be ready to go.
Learn all you can – New employees can be some of the most motivated and enthusiastic. Learn from career veterans and take your first six months to show up on time and learn as much as you can about department and organizational operations. If you are being trained by someone, ask them questions as they arise. Take notes. See how people prefer to communicate for your future correspondence with them. Getting to know communication styles and organizational flows will help you for the rest of your career.
Share when appropriate – Learning all you can will make sharing your ideas or concerns easier. A common mistake among new employees is because they are so enthusiastic and motivated, they forget they are new. Many management training courses tell people that one of the biggest rules is to listen to your employees, because they could save your business. However, if you don't take time to first learn about your organization and deliver your message with effective communication, you may do more harm than good.
Many government jobs can be very traditional, and there may be a culture of "earning" (i.e. you must earn your time before you do XYZ). In other words, focus on receiving training during your training period. Become excellent in the role you were hired on for, and wait to share ideas until you develop rapport with colleagues and management. Your ideas will have a stronger chance for success after you've proven yourself.
Solve problems – It is great to ask questions, but solving problems can gain you recognition and shows you want your department to succeed. Solve problems that are within the scope of your responsibilities. Collaborate with others to resolve issues. If your workday is slow, do not ask your manager what you should do: take initiative and determine what tasks would best benefit your department, then seek to complete those tasks. Show your manager you are able to work independently and with minimal supervision, and this will make their job easier. The more you help your supervisor, the greater the likelihood you will build trust and respect, and that will translate into later career success and potential opportunities. 
If you don't know an answer, try to find it. Is there a work manual or publication you can review? Are there forms you should be more familiar with? If you help customers, do you know how to navigate all the services of your department? The more you seek out answers on your own and rely less on others for help, the more you will become a resource for clients, coworkers, and other new staff. It can be easy to say, "I don't know," and go find someone who does, but the people that want to further their careers simply "don't know… yet" and they will figure it out.
While you are new, there is a learning curve. Some positions can take a few months to adjust. There are new settings, new people, and many new procedures you need to understand in what seems like a short amount of time. Try to follow these steps, and try to seek out advice from a mentor or career veteran on the job. Don't lose focus of your goal and if you want to succeed- you can.