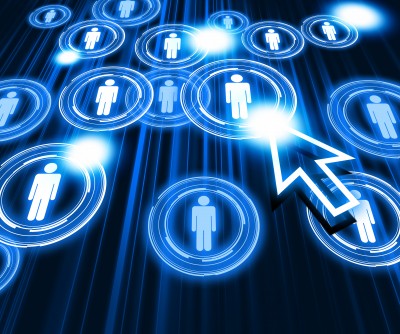 College is the time when many people get a better sense of who they are and realize what kind of career path they want to follow. What some students might not realize is that college is also the perfect time to start actively making professional connections, especially when you're interested in pursuing a government career.
Think about it: when, other than college, are you going to be surrounded by so many great resources? From your professors to the career center to other students, your college can provide you with the tools to line up a government internship or job by the time you graduate—if you know how to use them.
Here are a few tips for making the most of your college resources.
Meet with professors in the Political Science department. Whether or not you're a Political Science major, find out if there's a professor in the department who specializes in a field of government that you're particularly interested in, then send out an email and see if you can schedule a meeting. Although they work in academia, many professors will have government connections and may be able to put you in touch with people in your sector of interest.
Look for a summer internship in DC. There's no denying it: getting an internship in our country's capital is a great way to get some professional government experience while you're still in college—and meet tons of government employees. Programs like the US State Department always hire student interns in the spring, summer, and fall. Members of Congress also frequently hire summer interns, so see if any Congressmen or women from your state have openings. Just remember that it's important to start your applications for summer internships early in the school year if you're serious about finding a position—internships in government are incredibly competitive.
Look for a summer internship in local government. If working as an unpaid intern in DC just isn't a feasible option for you, see if there are any local government positions in your hometown or college town. This type of internship is still a great way to build experience and meet government employees in your area.
Attend information sessions for government volunteer programs. If your campus is holding an information session for AmeriCorps, the Peace Corps, or Teach for America, sign up to go. These national volunteer programs are a great way for recent college graduates to get experience in a wide range of fields, from education to public health to disaster preparedness. No matter what your passion is, there's probably a national volunteer position that fits it, and these programs are all great ways to get your foot in the government door.
Make the most of career and networking events. According to the Partnership for Public Service, the federal government fields that will be doing the most hiring in the next 3 years are medical and public health, security and protection, compliance and enforcement, legal, and administrative and program management. That means that there are going to be jobs opening up in these fields for recent college graduates, and you can give yourself a further advantage by talking to people in these fields (or any government field you're interested in) during campus career and networking events. Make sure that if you meet someone in your field of interest, you get their contact info and add them on LinkedIn if you both have an account.
Make the most of your college alumni network. People love meeting students who are currently attending their alma mater and are often willing to help them out when it comes to searching for a summer internship or a job after graduation. Visit your college's Career Center to see if a counselor can put you in touch with alums working in your field of interest, or talk with other current students who know older alums working in government.
Whenever you network with someone, be sure to send them a follow-up note or email to thank them for talking to you. You should also make sure that you're maintaining your connections in government—if you talk to someone at a career fair, don't just throw away their business card, because you never know when that connection might prove useful.
Most importantly, don't be intimidated by the word "networking". Many college students worry that they don't know how to make professional connections, but it's just about meeting people who share your interests and keeping in touch so that you can both be potential resources for one another.
By making strong connections in college, you'll be well-prepared to find a job in government once you graduate.