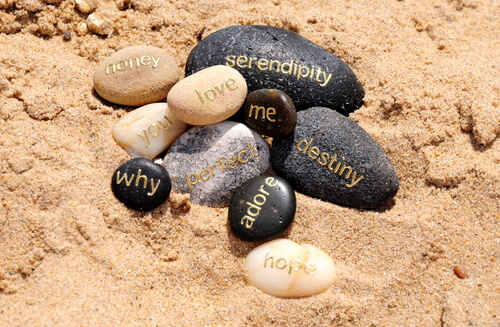 What if you adopted the mindset of serendipity? 2016 is a Leap Year and practicing the skills may just help you learn to leap in your job and career quest.
Serendipity is much more than taking a 'lucky dip' or something that happens to you. The word first appeared in an 18th century poem telling the tale of the Princes of Serendip and their travels around Arabia. They had good fortune as a result of the chemistry between being planful and being responsive to changing opportunities.
Scientists, artists and entrepreneurs have long known the value of serendipitous events and situations, making unexpected discoveries and seizing the moment. They feed their curiosity and entrepreneurial instincts through exploring and discovering, testing and learning.
Famous Spanish artist, Joan Miro, was a bookkeeper when he first set out to earn a living. He couldn't knuckle down and found himself doodling in the books. They must be worth a fortune now! Looking back, was his doodling a siren-call for his future direction, a hidden talent he stumbled upon or simply that he struggled with bookkeeping?
Mick Fleetwood of Fleetwood Mac couldn't sit still as a child – he was forever tapping with his fingers in school. He failed all his exams. Then went on to become the drummer of one of the most famous bands in the world.
What are the lessons for your job and career direction? Be reactive and proactive. Raise your antenna to spot the opportunity as it arises. Adopt the mindset of 'what if I…?', sometimes counter-intuitively, doing it and seeing what happens. Experiment. Like Joan and Mick, deliberately seek out what you find compelling or resonates deeply within you, taking account of the realities of your situation and short-term pragmatism.
Follow in the footsteps of the Princes of Serendip and seek strategic and tactical opportunities for deliberate serendipity. For example:
Try going to an event or take up a course completely outside your sector or field.
Volunteer for something unfamiliar.
Do the opposite of a habit.
Combine one discipline or experience with a different one.
Not got a college degree? Apply for a job that requires one and see how it helps frame your offer to the employer.
Each of us will have opportunities to realise our potential at any given time. It's whether we choose to search for it, leverage it, ignore it or act upon it; and whether we fear it, acknowledge it or remain blissfully or unhappily unaware of our potential.
We are authors of our own stories, fuelled by our heartfelt values and beliefs, in an endless interplay with chance, change and choice. Can you afford to leave your career narrative to hindsight?
"The purpose of work is …to artfully combine the internal and external seeds influencing our identity composition and hence impact" – Andrea Bogusz.