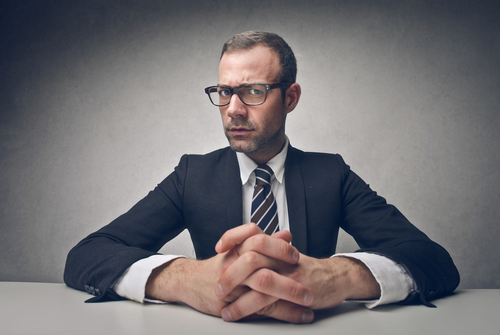 A few months ago, I interviewed for a position with a local city I was more excited about than I would like to admit. While I knew I did not have the education and experience needed to be a fully qualified candidate, I thought I still had a chance given I knew every one of the interviewers. In fact, this city where I served as a fellow was seeking two full-time employees to continue work on a project familiar to me. I have heard many times, "It's not what you know but whom you know," and I am confident that was the reason why I received an interview even though my credentials were otherwise relatively unimpressive.
Needless to say, the interview did not go well. I was plainly embarrassed. This is not the same as saying I was not appreciative for the opportunity. After all, it was only my second interview in five months since graduating. Early the interview I recognized I was doing poorly, and I tried to turn the experience into something positive. In an attempt to qualify my application, I had listed in my cover letter a few instances during the fellowship where I had to learn a technical skill. I demonstrated in action an additional example of willingness to learn when, in an unusual series of events, I asked the CFO whether he would be willing to explain the technical accounting questions used to assess me. The moment was the first instance I recognized I had to become creative to make a career in government budgeting and financial management.
Shortly after the interview, I made an appointment to meet a graduate academic advisor to discuss taking introductory accounting and finance courses as free electives. I shared with her my career and educational goals, and she suggested looking into the Master of Business Administration program. Not initially interested, I noticed an alternative: Master of Science in Accounting. After inquiring about the program, I learned qualified applicants do not need to have accounting undergraduate experience.
Changing programs will mean additional time in graduate school, I recognize. When facing a future interview panel deciding my candidacy for a government finance position, as a CPA I will have confidence in my ability to complete the job responsibilities and more importantly my interview answers. Studying accounting will diversify my set of skills and help me to stand apart from other professionals wishing to make a career out of public budgeting and financial management.
Beginning a new path to career aspirations, the next steps in my life are to reorganize my short-term list of goals. I have stopped looking for that perfect right out of college first job, and I am focusing my attention and energy into the current academic term, an original research project, a part-time unpaid internship, and a search for summer accounting internships.
The major takeaway from my story is simple: embrace all experiences no matter how unusual they might seem, because everything is interrelated. Sometimes the experiences we recognize as failures are more important than those we recognize as successes. Just as I thought I had an interview for my perfect first job, it was nothing more than a fantasy. When one failure occurs, there is a multitude of learning possibilities. I now recognize there is likely more, something greater waiting for us when we fail to succeed at landing our dream job or fail to succeed in the job itself. This is not bad but rather great.