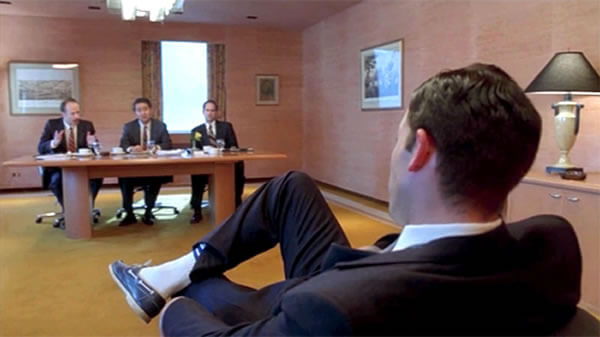 This month, I have some VERY EXCITING news to share with you. First, the success of the series Start Your Career In IT has resulted in a newly published E-Book that provides more in-depth information on the topics covered will be available on Oct. 1 of this year.  Second, an entire chapter on interviewing will be included in the book so I felt it necessary to at least touch on the interview process. Therefore, this month's article will cover the interview process.
Overview
I will briefly cover the following areas: what to expect, etiquette, questions and types, and follow- up. I can guarantee if you follow the advice in this article you will be far better prepared than most. In a nutshell, the primary reason for the interview as far as the employer is concerned is to answer the following questions:
Does this candidate have the skill and ability to adequately perform the duties of this job?
Will the candidate's personality, behaviors, and traits fit in with our organization's culture?
What can this candidate provide or what uniquely separates he/she from the other 182 job applicants?
Your goal is to kindly provide the answers to these questions in the most simplistic and effective manner possible.
Interview Preparation
The funny thing about job searching is that eventually will find yourself in some form of an interview. When that time comes, if I could leave you with only three words they would be preparation, preparation, and preparation. The interview is EXTREMELY IMPORTANT and I cannot stress how serious to take this. Let me offer a simple formula:
Bad Interview Performance = No Job Offer
What to Expect
There are various methods, techniques, and stages of an interview that you might encounter and therefore must prepare for. Generally speaking, the following typical formats are what you will most likely encounter:
Phone Interview: Initial screenings or first phase(s) are a more fitting description. These will last anywhere from 15 to 45 minutes in length involving very general with the goal of gaining a better understanding of your background, experience and skills. These can be more than just an initial phase and in fact include several levels of phone interviews based upon geographical location of the company and/or interviewer.
Face-to-Face: Typically conducted onsite with one or more individuals representing the company. Most organizations will handle this in one of two ways: 1) schedule a series of one-on-one interviews with various hiring managers and team members; or 2) conduct a panel interview, with three to eight interviewers taking turns asking you questions.
The Assessment Center: These are much more typical for executive and highly paid professional positions but we cannot entirely rule the possibility out. The company hires a firm that specializes in conducting standardized interview processes and procedures intended to dive deeply into a candidate's technical, interpersonal, and professional skills. Expect to move through a series of exercises such as individual/group activities, behavioral testing such as Myers-Briggs, competency testing related to the specific position, and observation by many different staff members. I must admit that this is a very effective method as I have experienced several of these myself.
As a side note, with new technological advances it is becoming much more common to conduct the initial or face-to-face interviews using video conferencing tools such as Skype, WebEx, Google Hangouts, etc.
Common Questions
There are three styles of interviewing questions you will most certainly encounter and must prepare for. For simplicity I categorize these as follows:
Basic Questions: These are what I deem to be the easiest questions considered as starters, basics, breaking the ice, and simple information gathering. There can be some opinion based questions but do not let those catch you off guard. A few examples are as follows:
Tell me a little about yourself.
What courses have you taken related to this position?
What college did you attend and what year did you graduate?
Why are you leaving your current job?
Behavioral Questions: More complex, these questions are designed to objectively measure past behaviors as they are the best predictor of future results. Examples include:
What are your strengths and weaknesses?
Tell us about a time when you needed to get information from someone who wasn't very responsive?
What did you do? Were you successful?
Tell us about a time when you made sure a customer or client was pleased with the service you provided. How did you know?
Situational Questions: This type of question is more like "role playing" designed to challenge your thinking by placing you in a given situation. These can be situations you might encounter with the organization or hypothetical what if's. Examples include:
How would you handle the following situation?
How would you sale our companies services to a client that knows nothing about us?
If I gave you 'X' number of days to complete Project 'Y' with only 'Z' amount of 
information, what would your plan be?
Weird Questions: These do come up and their sole intent in my opinion are to distract you, catch you off guard, or break through preprogrammed responses.
Key point is there are no right or wrong answers.
Examples include:
What kind of animal would you like to be?
What color best describes your personality?
General Etiquette & Conduct 
Please take this advice seriously as studies show interviewers sometimes make a decision on you the candidate within the first few minutes. As simple as this guidance may seem, cover the basics:
Dress for success and nothing less (suit, tie, ironed/dry cleaned clothes)
Bathe, brush, floss, deodorize, and shave
Iron your clothes or dry clean
No distracting accessories or heavy perfume/cologne 
Statistics show that 55 percent of communication is body language and nonverbal. Facial expressions, gestures, handshakes, posture, and even the placement of your arms speak volumes in an interview.
Verbal communication is just as important so speak clearly, professionally, and confidentially. You must:
SMILE
Stand tall/sit up strait
Practice a firm handshake
Yes ma'am/no sir goes without exception
Eye contact/no looking down or around
Do not use slang: dude, man, sweet, far out, yea
Do not use a word unless you understand its meaning
Keep responses short and on point
DO NOT discuss politics or any other controversial topic
Write down names and address everyone as Mr. or Ms.
If you do not understand a question or if several parts, politely ask for a repeat or further 
clarification 
Following Up
Regardless of the interview type you will always follow-up with a thank you letter no later than 48 hours after the interview. Email or traditional mail are both acceptable methods. I personally prefer to type a thank you and email to each individual. Do not over complicate this and keep it simple as it is about common courtesy.
Complete interview guide and preparation routine template can be found in upcoming release of the Start Your Career In IT E-Book.