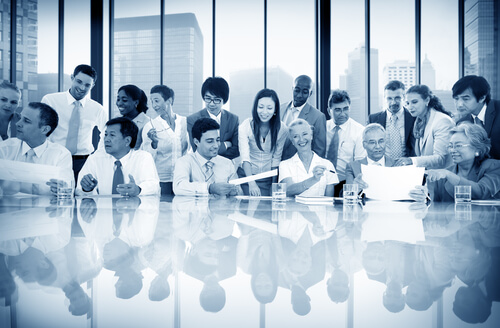 It is known that diversity and inclusion practices are beneficial for businesses, their workforce, their customers, and communities. These practices can mean any number of things to many- creating balance within gender, race, sexual orientation, or something else. Finding and retaining a workforce is always challenging. Once diversity and inclusion goals are included within the recruitment and hiring process, it requires a conscious prioritization and the setting of goals, targets, and strategies for it to be effective. With all of this arise difficult conversations as well as a holistic, strategic approach to finding and hiring the best diverse talent.
Understanding Diversity and Your Staffing Needs
Diversity is a broad concept that implies the inclusion of numerous characteristics that differs us from each other. What constitutes as diversity within your organizational mission? What type of diversity are you choosing to commit to- gender, multi-cultural, race, sexual orientation, etc.? To form a strategic plan, it is important to understand your goals, mission, and obligation. Recruiting becomes an easier task when you know exactly how to approach your staffing needs and your diversity goals. These characteristics can affect our viewpoints about the world, our experiences, and the ways we to relate to our surroundings, each other, and more.
It is also important to check your own biases. It is normal to have preferences and not be aware of them. However, it is valuable to focus on uncovering yours and your employees' hidden biases to keep them from getting in the way of your recruitment and hiring practices. Once they are out in the open it becomes possible to consider the image of the "perfect candidate" that you are recruiting and if it's affected by your preferences or if it's a reflection of the actual qualifications and competencies for the position. In this way, you will be able to judge candidates on their true merits and credentials rather than on your own biases or unconscious response to their characteristics.
You should also advance the diversity of your current team. A few ways to do that is to ask these questions:
What are the diversity strengths in my department/ organization?
How I can help to continually build on those strengths?
What are the diversity challenges in my department/ organization?
How can I address those challenges?
Assessing your current staffing needs and diversity goals through a human resources audit can also be beneficial.
Networking & Selecting Diverse Candidates
If you'd like to recruit, hire, and retain diverse candidates, then you must consider how you are going to attract them. This can be done by networking with individuals and groups that lead to diverse talent pools and continue networking them. It can take time to develop a diverse slate of candidates, particularly for more senior positions and those that require more specialized knowledge. You are also likely to face competition from other potential employers. By networking continuously, you can build relationships that function as a feeder for underrepresented talent across disciplines and interests, and provides an advantage when you are ready to hire.
It is also important to have a human resources department and team who is supportive of your diversity goals. To be supportive of these goals and maintain your commitment:
Select an inclusive interview team. This should include those who represent diverse outlooks and are respectful of differing characteristics and cultures. Have a discussion with your team beforehand about the potential of bringing unintended biases to the interview and hiring processes.
Use the hiring process to include rather than exclude potential candidates. Within reviewing qualifications, consider how much each applicant may enhance diversity.
Avoid making assumptions about their ability to conform or feel comfortable within an organization or on a team. Rather focus on any similarities regarding how a candidate approaches their work and communicates with others.
Avoid labeling your candidates. This includes labeling one or more the "most promising" until each has been fully considered.
Be prepared to answer questions. These questions will likely include ones that will help candidates determine if an organization is truly inclusive and supportive.
Encourage & Maintain Commitment
It is important to obtain commitment from the right people. To have a truly diverse workforce, you may need the expertise of professionals from outside of recruiting, including setting fair policies to business leaders whom actively promote diversity and inclusion practices. Diversity and inclusion practices are most successful when there is commitment from inside the organization, including senior leadership.
This commitment also includes your business case. Diversity is very strongly tied to having a strong workforce. It is also subconsciously or consciously deprioritized within many organizations. However, it is important to remember that demographics are quickly changing and competition for top talent to sell products to those diverse demographics requires a proactive hiring strategy. Your diversity strategy also must be reflected within your talent brand. Your brand is reflected through your website and recruitment materials. Diversity also should be reflected through language, pictures, descriptions of your culture and employee resource groups or employee testimonials.
Retention & Successful Strategies
Conduct check-in interviews with your new hires to review their experiences with the organization and discuss their careers and feedback. If you monitor the progress between human resource departments and hiring managers it can help pinpoint any problems and improve retention and success of any strategies implemented.
Stay motivated. Diversity and inclusion may not be an easy task but keeping yourself and your team committed is one of the best things that you can do to hire diverse talent and change your organization's attitudes and demographics within time. Remind yourself why you are doing what you do: Diversity and inclusion offers everyone you hire to bring their whole selves and full potential to work. Is there anything more important and beneficial than that?