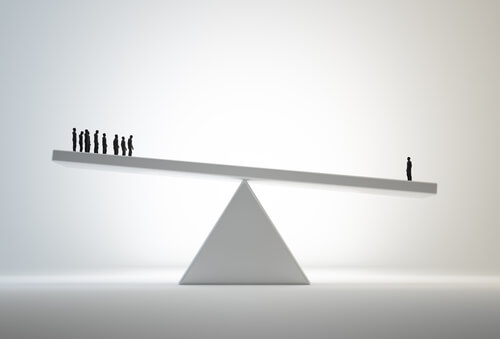 "Leadership is a word on everyone's lips. The young attack it and the old grow wistful of it. Parents have lost it and police seek it. Experts claim it and artists spurn it, while scholars want it. Philosophers reconcile it (as authority) with liberty and theologians demonstrate its compatibility with conscience. If bureaucrats pretend they have it, politicians wish they did. Everybody agrees that there is less of it than there used to be" (From a letter by Abigail Adams to Thomas Jefferson 1790).*
This rather famous quote leaves us with the impression that leadership is both transformative and elusive. Often confused with power, leadership allows a person to influence the outcomes of a situation, typically in favor of the organization that they work for.  A cursory glance at Strategic Plans for Government agencies in the United States, suggest that leadership is regarded as a core skill-set.
For example Denver Public Schools new Strategic Plan ("Every Child Succeeds), names leadership as one of the key priority areas.
Leadership:
Attract, develop and retain strong, values-based leaders across DPS.
Advance distributed leadership structures in schools through developing and empowering teacher leaders.
Develop strong pipelines for leadership, including internal cultivation, school leader preparation programs and focused mentorship.
Ensure school leaders are prepared, supported and held accountable for the success of their students and for meeting the unique needs of their school communities.
Denver Public Schools (ND) "Denver Plan 2020: Every Child Succeeds".
Workforce:
In a similar vein, leadership can be found in the Florida Department of Health in Orange County Strategic Plan 2012-2015.
"The Strategic Planning team recommends improving staff morale, encouraging cross functional team building, eliminating pay and promotion inequities, and implementing a continuous and robust leadership development program."
Florida Department of Health in Orange County (2013) "Florida Department of Health in Orange County Strategic Plan 2012-2015".
We have perhaps reached a point where leadership needs to be imminent and transcendent, that is effective in the present moment, whilst transcending team and organizational boundaries. Capacity building in the area of leadership is key to this, as is the need for leaders and followers. There is a world of difference between exhibiting leadership traits and exercising leadership.
"The leader empowers the followers through influence, encouragement, guidance and the like but the followers empowers the leader by influencing how the big picture might be put into action and encouraging the leader to see it from different angles.  To be attentive is to be present in the moment. Present to others, their issues and their solutions."
Ivers. D. (2014) Leadership: Beyond The Challenge.
Such statements can sound good in a Strategic Plan but need a substantial commitment to resourcing leadership development programs.
There are 6 key touchstones for a good, research based leadership development program, when preparing for a role:
Allowing people to come to an awareness of their suitability for a leadership role.
Allowing people to inquire, asking the questions such as: Do I have the skill set for this? What would I need to do to maintain myself in the role?
Offering professional learning on the wide range of aspects that is leadership. Good professional learning draws on and respects the experiences of the participants. It should also develop a 'Personalized, Professional Learning Plan' for each participant.
Celebrate the achievement of participants, especially those who subsequently find themselves appointed to a position.
Support! Once they start in the role, supporting the person is vital, from the line manager and experienced colleagues to a coach who accompanies the person through regular dialogue, for at least the first 6 months.
It is important to understand that the goal in leadership development is never fully realised. Why? Leadership development is about building capacity and as that capacity is created, the potential for further capacity building is created too. In doing so, you actually give others permission to build their own capacity as well.
"The real challenge of leadership…requires leaders that are not just authentic in their leadership but authentic in their humanity as well"  (Ivers. D. (2014) Leadership: Beyond The Challenge.
*Quoted in Finger, J. (1993). Managing your school: No-nonsense strategies for today's school leaders-Vol.1. Kenmore: Ferfawn Publications. P.88.