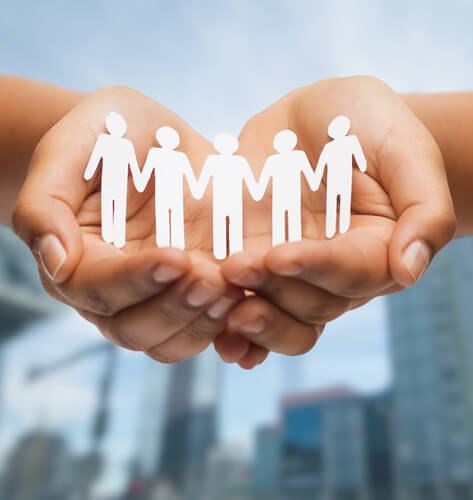 In 1993, there were 111 accredited Master of Social Work (MSW) programs and 54 Doctor of Social Work (DSW) programs in the U.S. Today, most colleges and universities offer bachelor's, master's and doctorate degrees in social work.  Our nation has faced tough issues that social workers are prepared to address.
Issues in Social Work
Our world is changing and requires sophisticated, comprehensive solutions. In 1995, a typical family included a mother as homemaker, a father with full-time employment, three children and a lifelong marriage. Today  the percentage of adults who are married has steadily declined to 60 percent in 2000. 
In "The World of Work: Choosing A Career in the Helping Professions," author Pat Tret said, "Social workers are often the first people met by a person in need of human services."
Social workers deal with traumatic situations and often risk their lives to help others. They are subject to stress from a large amount of paperwork, liability issues regarding the violation of a client's rights and violence from psychotic patients.
Common issues include 9/11, an economic decline with record numbers of unemployment, healthcare for Baby Boomers and veterans returning from wars in Iraq and Afghanistan. In an article by Christina Reardon, MSW, LSW published in 2011 for Social Work Today, she discusses "advances in military social work and the advancement in care for victims of other forms of trauma." Other contributing factors include the high-tech level of media coverage.
Social worker positions include child welfare, medical, industrial/occupational, gerontology, schools, home health, etc.
Job Descriptions
A bachelor's degree prepares you for an entry-level position such as adoption counselor, mental health or substance abuse social worker. A master's degree prepares you for a career as a therapist, administrator or a position in private practice. A PhD. requires teaching, research, administration or additional specialization in a specific field. Clinical social workers diagnose and treat various mental, behavioral and emotional issues.
A social worker must be emotionally mature. He/she should be objective as well as sensitive and work well independently and with groups. Respect for all people is mandatory.
Case management is a major function of a social worker's job. Managing client's needs entails identifying needs and available resources, coordinating services and evaluating programs. Most importantly, they should advocate on behalf of the client. Additionally, county and state departments hire social workers for case management for public sector clients.
Two major professional directories that provide guidelines are the National Registry of Health Care Providers in Clinical Social Work and the National Association of Social Workers (NASW) Register of Clinical Social Workers.
Salary
The Bureau of Labor reported that in 2012 the median pay for social workers was $44,200 per year and there were 607,300 jobs. Employment for social workers is projected to grow by 19 percent from 2012 to 2022 which is faster than the average occupation.
Social workers are highly trained specialists. They help individuals, communities and society. For every social change, social workers are needed.