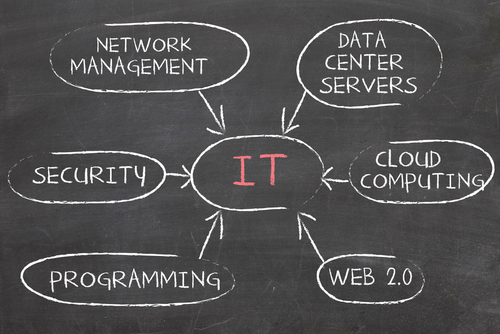 Last month, we began our journey with part one of a four part mini-series titled, Start Your Career in IT. This series of articles have been constructed using years of my own experience to provide fundamental steps you can take today as you continue the path of becoming a very marketable IT professional. In the first article, we addressed the fundamental question of where and how to begin. Here, we will review key information and guidance in a response to the second most common question asked of me:
How do I gain experience if every job opportunity requires it as a prerequisite?
Part 2: How to Gain the "Minimum Experience" Required
By far the first year of my career was extremely challenging and at times very discouraging. Not unlike many of you reading this article, it was during this time that I began attending college, working full-time and at least in my case starting a family. As you might have guessed, my full-time job was not in the information technology field. However, I had my sights set high on any entry-level position that even included the word technology in the title.
To my frustration, I quickly became a professional applicant with no return calls. As I furthered my research primarily through badgering anyone employed as an IT professional, I found myself ending each conversation with one question, "how can I ever meet the minimum experience required if a company will not hire me without it?" As I pressed on, I stumbled upon the highly sought after internships as a possible solution, yet these were few and far between.
Filled with ambition and determination, I discovered that this effort was not completely hopeless and there were other options available to begin building a solid resume. The information that follows will most assuredly help you develop a resume that stands a far better chance of "getting your foot in the door."
Nothing in life is free…except
Volunteer work ended up being the golden ticket for me which after three months lead to a full-time entry-level position. This pill can be tough to swallow but nonetheless it is a proven method of starting out which can translate to real world experience on your resume.
Regarding volunteer work, most often you should start with your local community non-profit organizations such as YMCA, Boys and Girls Club, Salvation Army, and Chamber of Commerce. Additionally, your church, local schools, and even local municipal governments more than likely have a small need. Simply contact each of these directly or stop by to offer your services to complete any small tasks or projects they may have. A few key points here:
This does not have to be 40 hours a week. In fact, you more than likely have enough on your plate where 4 to 8 hours would be a great start.
The demand for someone technically savvy at no cost is about as high as you would imagine.
This type of work is much more forgiving when it comes to common mistakes, which you most certainly will make early on in your career. It is through these mistakes that we often learn the most.
The potential opportunity of exposure to other professionals is part of building your social network. More often than not job opportunities are filled in situations such as this – simply being at the right place at the right time.
Internships (Paid/Unpaid) and Shadows
If you are fortunate enough to come across an internship with any organization do not hesitate to investigate further. Internships most of the time provide greater exposure to resources, skill building, and future opportunities. Typically organizations will often provide these for the purposes of developing future talent that might possibly transition to a full-time employee. Never turn an opportunity down such as this, even if unpaid.
Internships today may not be as difficult to find as I experienced when beginning my career. Currently the field of Cybersecurity is in high demand, so much so that the federal government has dedicated an entire initiative for those that have limited to no experience. You can find out more by visiting
You may not be familiar with the term shadowing yet, but this simply involves locating opportunities to work alongside (shadow) experienced IT professionals. This type of work can also provide exposure to production environments in conjunction with the guidance and teachings of experienced IT professionals.
When it comes to shadowing someone or obtaining an internship, reach out to friends, family members, professors, or anyone else you know that may either work in the IT field or know someone who does. Do not shy away from asking if there are any opportunities available even if it involves a few days in which you can spend alongside members of an IT department.
Becoming the Mad Scientist
When I first began college I immediately built a test lab at home. This test lab really only amounted to a few components such as a router, switch, and servers that I purchased at very affordable prices online from eBay and other sources. State of the art equipment is not necessary at this point as you will discover that technology that has a few years on it will be more than enough and might even potentially match up nicely with the equipment you find in labs at school. Additionally, you can just about download any client or server operating system at no cost such as Microsoft Windows or Red Hat Linux online with very generous grace periods before activation is required.
I spent hours at night using this lab as I worked through exercises from college textbooks and other materials readily available for free online. This became increasingly important as I began studying for entry-level and advanced certifications, which can also help your resume survive through the initial HR screenings. Unfortunately, this article does not lend itself to diving into the topic of certifications but a quick Google search is all you need to locate those specific to your field of study.
In closing, using one or more of the methods mentioned in this article will most likely place you ahead of the many other hopefuls who wish to enter into the world of information technology. These methods also help in building long term relationships through social and professional networking – one of the topics we will dive into next month as this series continues.