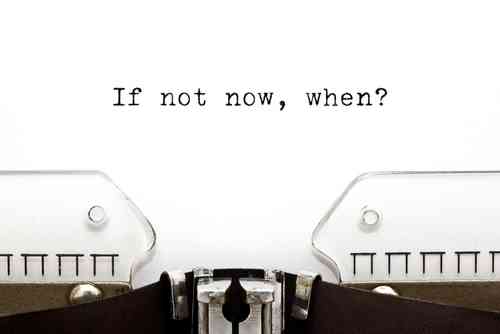 Does your organization have formalized performance standards in the form of KPI's – key performance indicators? You may not call them KPI's but it is likely that you have performance expectations defined in specific, measurable terms.
Those standards might include project completion or budget analysis or customer service targets or reduction of expenses, etc.
Leaders have a vital responsibility to craft effective KPIs, communicate them, and hold team leaders and team members accountable for delivering or exceeding those performance expectations.
Explicitly clear KPI's help team leaders and team members know what their performance targets are and then align practices and behaviors to exceed those targets.
It is unfair of leaders to expect staff to guess what the performance targets are. Team leaders and team members have the right to know the specific performance targets they'll be held accountable for.
There is one more important right that every employee deserves: Work Place Inspiration – or WPI.
Work place inspiration is the result of senior leaders' intentional focus on crafting policies, procedures, and practices that ensure that every member of their organization is consistently treated with trust, respect, and dignity, in every interaction.
Not "sometimes." Not "most of the time." Every interaction.
The problem is that most senior leaders don't pay attention to how their organization is operating – they focus all their attention on how the organization is performing.
Performance is important but it is no more important than maintaining a work environment that is inspiring and engaging, not frustrating and draining.
It is unfair of leaders to expect staff to create work place inspiration on their own. They don't know how – and, it's not their responsibility. It's the responsibility of senior leaders to make create their work environment safe, trusting, and respectful.
How can leaders be intentional about work place inspiration? By creating and aligning practices to an
 organizational constitution – a formalized statement of agreements outlining how their organization will deliver promised performance (KPIs) in alignment with the organization's valued behaviors (WPI practices).
The benefits of work place inspiration have been proven time and again. Research* indicates that  employees with positive personal well-being, when compared to employees with low well-being:
Deliver 31% higher productivity
Demonstrate 3 times higher creativity on the job
Are ten times more engaged by their jobs
Are 40% more likely to receive a promotion within a year
Generate 37% greater sales figures
Are three times more satisfied with their jobs
Most of the organizations that I see around the globe – large or small, publicly held or private, government or Mom and Pop – are not engaging, dynamic work environments that employees love. Leaders must balance their emphasis upon KPIs with creating a safe, inspiring workplace, every day.
When leaders do craft that balance, the benefits are significant – 30-40% gains in business performance, employee engagement, and customer service.
Resist the temptation to focus exclusively on performance. Make work place inspiration a desired target, too.