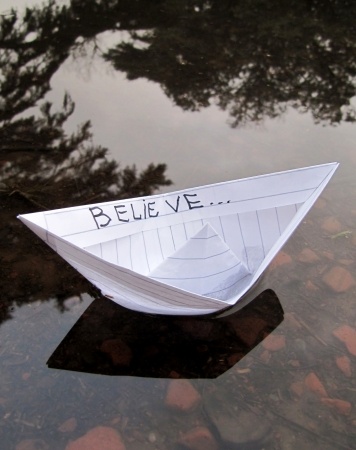 A career in the nonprofit world is more than a job — it's a mission and a calling. Nonprofit management is an exciting, dynamic career that offers an opportunity to pursue your passions, lead social change, and help make the world a better place. Whether it's helping the homeless, raising funds to find a cure for cancer, or protecting the environment, success isn't measured by revenue — it's gauged by results. Read on for more information about a career in nonprofit management.
What Is Nonprofit Management?
Nonprofit managers and leaders oversee many aspects of an organization. They work for charities and foundations, direct service organizations, hospitals, and educational institutions. They are responsible for a variety of tasks from developing, implementing, and assessing programs to fundraising, marketing, and communications. Oftentimes they are tasked with recruiting and training members of the Board of Directors, a body they ultimately report to, which means finding and educating their own bosses.
What Is the Career Path for Nonprofit Management?
The career path for nonprofit management can vary wildly. It is not uncommon for a full-time opportunity to begin with volunteering or interning at a nonprofit organization that complements your interests. Some entry-level nonprofit titles include program assistant and development assistant, roles in which you'd be helping to plan events, raise money, and coordinate volunteers.
With more management experience, you may become a director of a department, such as development or policy, or even the head of an entire nonprofit organization. In this capacity you are more likely to deal with the bigger issues faced by your organization and its direction as a whole.
What Does the Future Look Like for Nonprofit Management?
According to a report released by The John Hopkins Economic Data Project, in 2010 the nonprofit sector employed 10.7 million people. That equates to about 10 percent of America's private workforce. Only two industries, retail trade and manufacturing, employ more people. This accounts for 10.1 percent of our nation's total private employment, making the U.S. nonprofit workforce the third largest among U.S. industries.
The National Center for Charitable Statistics (NCCS) reports that more than 1.5 million nonprofit organizations are registered in the U.S. — and the demand for nonprofit managers and leaders is growing. The 2012 Nonprofit Employment Trends Survey Report found that 43 percent of its nonprofit respondents increased their staff in 2011 and 43 percent planned to create and fill new positions in 2012. Organizations from the health and human services sectors were most likely to report plans for job creation over the next year.
How Much Do Leaders in Nonprofit Management Earn?
Perhaps the biggest concern of some considering the nonprofit sector is compensation. The salary potential for those in nonprofit management runs the gamut and is typically not as high as those in fields such as medicine, business, or law.
As with all career fields, level of education and professional experience can influence a candidate's compensation. The type and size of the nonprofit are two other important variables that impact a nonprofit manger's salary.
While many nonprofit organizations may offer lower salaries than large corporations, many provide strong benefits packages, flexible work environments, education stipends, and other perks. Plus, there's the added reward of knowing that many of the decisions and sacrifices made go toward achieving the organization's mission.
What Education Can Prepare Me for a Role in Nonprofit Management?
Most nonprofits require their upper level management to have an advanced degree. Because the job responsibilities of leaders in nonprofit management are so varied and wide-ranging, a master's degree in public administration, such as the University of North Carolina's MPA@UNC program, can be extremely valuable for people seeking an executive-level nonprofit career.
Whether it's education or the environment, health care or homelessness, animals or the arts, it's important to choose something that you are passionate about and truly believe in. Once you have decided which type of nonprofit you want to work for, focus on identifying the skills you need to help your particular cause succeed — such as leadership, communication, finances, or fundraising.
Find out how MPA@UNC can help you develop these skills and prepare to manage and lead nonprofit organizations. If you work in nonprofit management and have any advice for others hoping to succeed in the field, leave a comment.