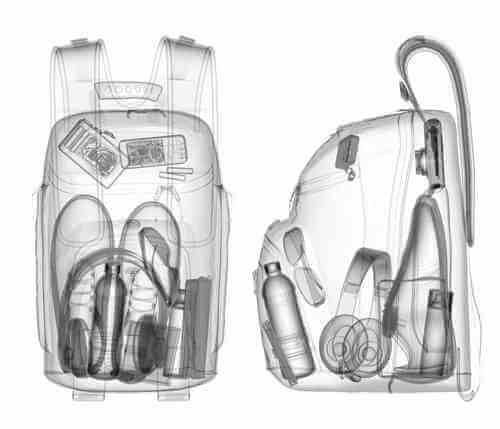 The past few years have been terrible for Millennials. They've faced limited job prospects and mountains of debt. Even when unemployment hit a low of 5.4 percent in May 2015, they still couldn't find any luck. But that grim picture is changing.
Unemployment hit a new eight-year low of 4.9 percent in January, and Millennials were the big winners. Between December 2015 and January 2016, a net 429,000 jobs were created in the 25-to-34 age bracket, and January was the second-best month in history for that age group.
But there's one factor that can hold Millennials back from this boom in employment: their social media profiles.
The Importance of Clean Social Media
You might think that cleaning your online presence sounds like "tinfoil hat" advice, but the wrong photos, tweets, and comments can really come back to haunt you. A 2009 study by CareerBuilder discovered that finding photos of drinking and drug use on social media was a top reason not to hire a candidate.
The survey might seem archaic, but the problem has only grown. Back then, hiring managers only checked the social media profiles of 22 percent of candidates, but a 2014 study by Jobvite found that 93 percent of recruiters now check social media platforms when hiring. One in six even said that strong political affiliations could impact an applicant's chances.
It's easy to forget how much you post online, and though most of that content won't offend future employers, it's important to understand that it reflects your character — and companies with large human resources departments have the manpower to sift through it all.
Keeping Your Digital Presence Professional
Hiring decisions may not be made solely based on a candidate's social media content, but it's important to remember that it can play a part, particularly when an employer is trying to choose between two very strong candidates. So how can you ensure your digital presence won't hurt your chances? Here are four simple steps:
Google your name. If your name is made up of two common names like mine, you might think you're in luck. But wrap quotation marks around it, and you might find a little more to worry about.
Don't limit your search to your real name. If you use the same handle on Twitter and Instagram as you do on other more embarrassing sites, you need to check that, too. You might be surprised by some of the photographs and comments you forgot about.
Clean up your image. Once you've stumbled down the embarrassing road of your past, clean it up. Log in to old blogs, message boards, and social media accounts, and delete everything that could come back to haunt you. You need to eliminate any content that doesn't represent the person you are today, so if you once backed an embarrassing political candidate, now's the time to forget about it.
Next, you should request that Google delete cached pages for those old platforms. This process can take months, and it may require you to prove that you own the blog you want deleted, so it's important not to wait until the week before your first interview. Get started now.
Create and maintain a LinkedIn account. The bad content is gone. Now, you need to get your positive content up to scratch. LinkedIn is the traditional and widely used platform for displaying your career achievements. By utilizing LinkedIn Groups and updating your personal and professional information and skills in a timely manner, you can build interest and momentum for your goals.
Get social offline. Networking via social media is great, but networking in the real world can be even more powerful. Call in favors from family friends and acquaintances you made at the gym or in college. A personal connection will always trump an embarrassing Facebook photo.
So don't just assume your résumé and interview performance determines the outcome of an application. Make your online presence a powerful advocate for your professional qualities.