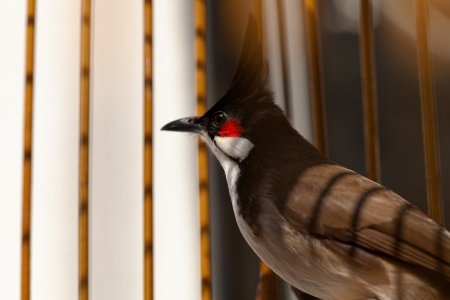 You are bored in your job. But you know it's good – you've got great government benefits, a stable salary, and a certain sense of security that comes from working directly for Uncle Sam.
But, you want more.  You want to do something different, but you've been at your job for awhile and frankly, you aren't sure where to begin anymore so…you end up feeling stuck.
It's hard to find the motivation to get going to job search, much less answer the question: "What do I really want to do next in my career?"  Thinking about it can be stressful, draining, and let's face it – obnoxious.  So, not much changes except that the "I have it good in this job but I want something else" guilt continues to grow.
So, instead of making this hard, let's start off easy: I want you to start talking to people.
You are probably thinking: "Christie, I already do that. Everyone knows I'm ready for something new and that I'm bored and frustrated.  I'm TIRED of talking to people."
Figuring out your next step doesn't have to be hard 
To which I say: "It's time to have a different conversation, with different people."
When I was trapped and stuck as a DC contractor, spending my money on makeup and shoes and travel to distract from all of the frustration, I told everyone close to me. Constantly. That habit made me really fun at parties, if you define "really fun" as boring, annoying, and sarcastic (I know you want to have old me over for dinner!). So my approach obviously wasn't helpful, and it wasn't productive.  I wasn't able to get answers until I got both positive and proactive in my conversations, and changed who I was talking to and with. It seems so obvious now, but it was a eureka! moment for me at the time.
To get unstuck, I needed to make new connections and do some informational interviews, and learn about other industries, opportunities, and jobs.
I didn't need to have all of the answers now, I told myself that all I had to do was take people out for coffee and listen, and the answers would slowly come.
And you know what? It worked! Every time I left a meeting with someone new I felt inspired, motivated, and like I was moving forward. Not all of them gave me great ideas or great connections, but they all made me feel good and gave me information I didn't have before…and, as a bonus I felt a lot less stressed about finding the "right" answer (which was keeping me stuck) versus taking action and find some answers.
Talking to people brings you energy 
That new information lead to new ideas, and eventually I had started my first side project – a blog for women.  I'll write more about that another time – but first I want to invite you to make a list of people you know or what to know who do things that you find interesting or intriguing.  Once you've done that – email two of them and see if they'll have coffee with you for 30 minutes.  The format for your email is simple:
1. Introduce yourself (or ask someone who knows them to introduce you)
2. Mention why you are reaching out, and why you find them interesting (flattery!)
3. Suggest a coffee and explain you are interested in learning what they love, what they hate, and anything they want to share about their work.
4. Suggest a few dates/times (make it easy on them)
5. Thank them.
Good luck and may the force be with you – you can do this!
Christie Mims is an expert career coach and the founder of The Revolutionary Club, a Forbes Top 100 website for your career (one that is focused on finding YOUR career happiness).  Still feeling stuck and want six simple steps to finding your passion? Just sign up for a free action-packed workbook right here. It's more fun than sitting at your desk alone!  Also, there are shenanigans happening at Facebook and Twitter.