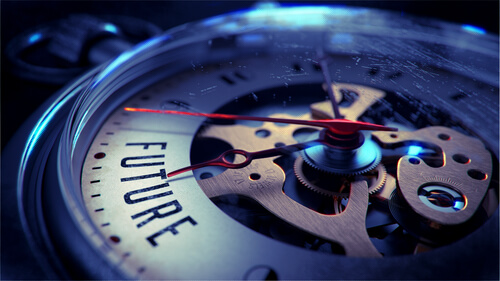 By Dr. Oliver Hedgepeth, Program Director, Government Contracts and Acquisition at American Public University
Your career in government can seem easy when you land that GS-5 or GS-7 job right out of college or that GS-12 position after you hang up that military uniform. I was a GS-7 recruited right out of college because I had earned a degree that government leaders thought would make me a critical thinker; my majors were chemistry and mathematics.
Today, it is still viable to enter government service after finishing an undergraduate degree. Even during sequestration, jobs get filled. Make sure you are learning something meaningful. Get an education that matters.
Look at news stories to get an idea of the skills that our government currently needs. For example, computer hackers are stealing personal data from what we thought were safe government websites. A degree in information technology or cyber security can help you learn more and develop relevant skills.
As part of your thinking and doing something about your education, have a plan. I learned these lessons along the way from GS-7 to GS-12. I found that to be successful, I needed two-, five-, and ten- year plans.
Early in my career, a senior executive told me I needed to plan ahead for my education and career and family. That sounded like good advice – yawn.  But, I did hear him.
Here's the strategy: plan what you want to accomplish professionally and personally in the next two years. Is it a promotion or some performance award? Make plans today to make it happen.
Also plan for where you want to be in five years. Longer-term goals may require more advanced planning, like working on a new college degree or saving for a house.
For the ten year plan, you may think about further education goals, a change of career, or even retirement.
Keep your planning simple. You don't want a complex document to remember your plan; you want to be able to keep your goals in your head. Take time every year to evaluate progress and revise your plans. You'll thank yourself in two, five, and ten years, and beyond.
About the Author: Dr. Oliver Hedgepeth is the program director for Government Contracts and Acquisition at American Public University (APU). He is the former program director of Reverse Logistics Management and Transportation and Logistics Management. Prior to joining APU, Dr. Hedgepeth was a tenured associate professor of Logistics and chair of the Logistics Department at the University of Alaska Anchorage. His book, RFID Metrics, was published in 2007 by CRC Press and is in revision.