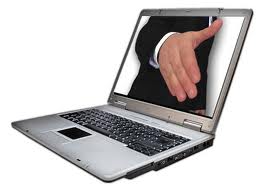 Finding a job is never easy. Add on the quirks of the government application process and it can become downright overwhelming.  Luckily, it's getting a bit easier as technology transforms the traditional job search. With more accurate search engines, social media, and virtual career fairs, job seekers can search, prepare and apply for jobs without ever leaving their couch.
While not all of us have participated in a virtual career fair, they are becoming increasingly popular. For organizations, they represent a quick and cost-effective way to share their story and meet potential candidates. For jobs seekers, it requires less time, preparation, and significantly less travel. Virtual fairs are not just for the active job seeker. Many times, the real benefit comes from simply learning about different organizations and floating your resume.
Here are six tips to make the most of your virtual career fair experience:
Test your computer before the event so you have all the necessary plug-ins. It sounds simple, but you don't want to be scrambling at the last minute trying to log on.
If possible, research the participating organizations in advance, prioritize the booths, and prepare a script. Although Virtual Career Fairs are more relaxed than in-person fairs, you still want to impress!
Have your resume (or resumes) ready in advance to upload and share with recruiters. Also be prepared to tailor resumes based on the organization's needs.
Check your social media sites. Given the nature of the internet, recruiters can quickly search for your LinkedIn and Facebook profiles while talking to you. Privacy settings are your friend.
Remember: abbreviations are for texting, not talking to agency representatives and recruiters!
Follow-Up: Keep the show going.  Make sure to send follow-up emails after the virtual career fair right away and follow-up again a few weeks later if you haven't heard anything.
So now that you know the secrets of virtual career fairs, get your resumes (and avatars) ready because our friends at GovLoop are hosting its Virtual Government Career Fair February 28 from 11:00-3:30PM ET. Along with the actual career fair, there will be interactive keynote sessions and live video chat sessions that will cover how to navigate the government application process, professional networking, finding a mentor, and moving up the professional ladder. Learn more and register here.