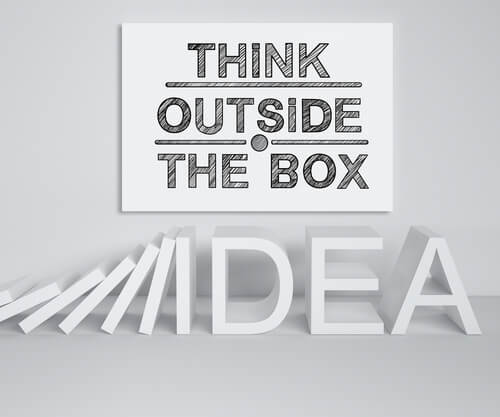 Marketing  + public sector = success does not seem like a common equation. Marketing  is the actions (sales, public relations, pricing, packaging and distribution) taken to place your product or service with a customer. It is synonymous with the private sector and companies with six-figure budgets and award-winning marketing departments.  But there is a direct link between meeting the needs of citizens and maximizing agency performance. Here are five reasons why public sector organizations should use marketing.
Engage your team
Marketing is a companywide initiative; it is a mindset. It does not start and stop with the marketing department. All employees are brand ambassadors.
Predictably, marketing in the public sector should be focused on determining the stakeholders' interests and painstakingly delivering strategies that address them. Envision your mission, establish the values and communicate it effectively. This is the foundation for the organization's culture.
Focus on the community
Social marketing principles and methods can be used to benefit society as a whole. Additionally, it can pinpoint the needs of a specific target audience.  Your marketing efforts should not be a one-size-fits-all approach. Develop a strategy to create value for different organizational stakeholders.
Experts say that one of the biggest trends in marketing was the fact that customers (stakeholders) look for interaction — a way to get involved with the brands they use. They expect a more personalized encounter and want a unique experience.
Business 2 Community is an open community of contributors of news and trends in social media, digital marketing, etc. reported "a survey of 745 marketers, a quarter of respondents are devoting more than 50 percent of their budgets to content."
Measure your ROI
Marketing has time-tested strategies that work and it delivers social, financial and environmental good. Bang the Table offers strategies, case studies and research citing the data. Government agencies and other public service organizations need to acknowledge the role of social trends. They affect significant economic indicators. Reaching specific demographic groups is pivotal.
Increased Revenue and Balance the Budget
Marketing in the public sector generates profits. Branding a municipality increases tourists with money to spend at local businesses. Increasing revenue through non-tax programs like sponsorships is a winning proposition for all parties. Executing social change programs that promote health or safety results in statewide savings.
Get Professional, Affordable Training
Marketing training does not have to be a five-day onsite program. Employees do not need to travel or incur expenses. Google "free online marketing courses" and an endless list will appear.
HubSpot is an inbound marketing software platform founded in 2006. They help businesses attract visitors and convert leads. They offer a free online inbound marketing certification course that is self-paced.
Eric Peters, Growth Marketing, HubSpot Academy, said, "Inbound marketing enables small and medium-sized businesses to compete with big marketing budgets."
Public sector organizations that want to be competitive will embrace marketing. Ultimately, methods that drive stakeholder satisfaction are the only initiatives that matter.