Study Tips for Online International Master Degree Programs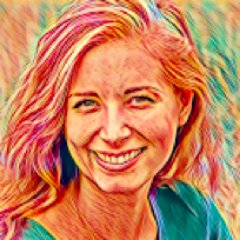 Susan Ranford is an expert on career coaching. business advice. and workplace rights. She has written for New York Jobs. IAmWire. and ZipJob. In her blogging and writing. she seeks to shed light on issues related to employment. business. and finance to help others understand different industries and find the right job fit for them – Strategics360.com/
Online degrees have opened up education opportunities for people who would not otherwise have the time to attend a university. For people in full-time employment, they are increasingly popular, and they are accessible wherever you are in the world. They require a commitment to study so you need to commit the time and effort to a master of science or another degree. Here's how to get the best out of your online international master's degree program. 
Set Time Aside
Time is one of the most important things if you work full time or have family commitments. You will need to set aside at least eight to ten hours a week to study including attending online webinars. make sure your family knows you need the time. Delegate housework to others and schedule the hours in a diary. Some people work better early in the day but others prefer to study later at night.
Create a Study Space
It's important to have a space to study. It keeps your work organized and is somewhere you can go to think and work on your assignments. You may have a spare room or a desk somewhere where you can work. When you have a space to study, it is a subtle way of letting other members of the household that you are working and should not be disturbed.
A pair of noise-canceling headphones helps if you live in a house with others and can help you focus on the work without too much disturbance. 
Use the Forums
Most online degree programs have a forum for students. Make the time to join one so you connect with others on the program. Studying remotely can be a lonely experience but by joining up with other like-minded people you will both learn from each other and make new friends. It's a great networking opportunity and you will most probably meet people from all walks of life. 
Organize Your Study Program
One of the most important things to do is to organize yourself so you know when the webinars are taking place and deadlines for assignments. If you also work, you will need to schedule a time to get the master of science essays and projects completed.
If your degree is connected to work such as getting your master of science in system engineering or similar, do speak to your employers about combining a workplace project with your degree program so you are working and studying more efficiently. Always give yourself time to complete essays, especially if you are working so you are not rushing at the last minute.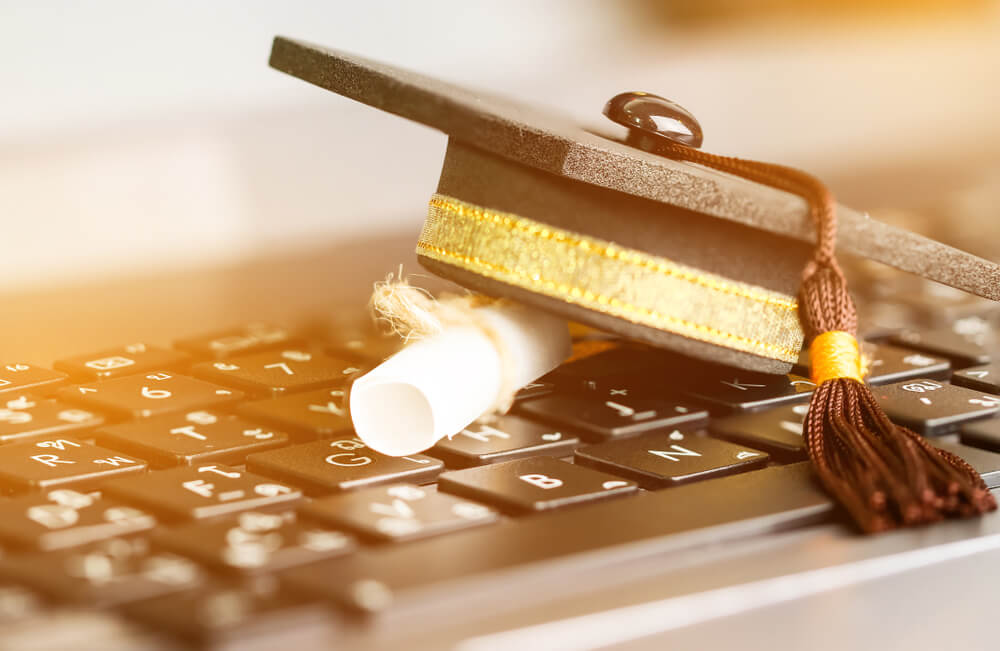 Studying online for an international master's program is hard work, and it takes discipline and dedication to work remotely.
Prioritize Work-Life Balance
If you are studying for an online master's degree program and have other commitments like a job or childcare, you need to ensure you schedule some personal time. It is vital you eat healthily, get sufficient sleep, and exercise regularly. Don't spend long hours at the computer. Take regular breaks. If you are tired, step away and do something unrelated like a walk in the park. You will come back refreshed and able to work with extra energy.
Ask for Help if You Need It
Studying online is not easy and you need a lot of self-discipline and resilience to complete modules. Sometimes life gets in the way of things and you need some time out. Or, a module is really hard to understand. If you find yourself in the position of not being able to study or need assistance with understanding something, reach out to the tutors.
They are able to help and can offer more time to complete something or support you with understanding a concept. Don't sit there in silence as no one will help if you don't ask. Remember, you are not alone and lots of students need help at some stage in the program for a range of reasons. 
Check for Finance Support
Fees for an online international master's program can be expensive. There are opportunities to get a scholarship or grant to help with fees so that people with mixed abilities or special needs can access education. The university will have a list of scholarship opportunities and you can also find them through public libraries. Some employers fund degree programs. A small amount of funding could be just the support you need to complete your study. 
Be Proud of Yourself
Studying online for an international master's program is hard work, and it takes discipline and dedication to work remotely. Very few people do what you are setting out to do. Remember to be kind to yourself and make sure you take time out for a small reward when you achieve a milestone in the graduate degree program. When it gets tough— and it will- congratulate yourself for being courageous enough to try. Before you know it, you'll be celebrating graduation day.
Want new articles before they get published? Subscribe to our Awesome Newsletter.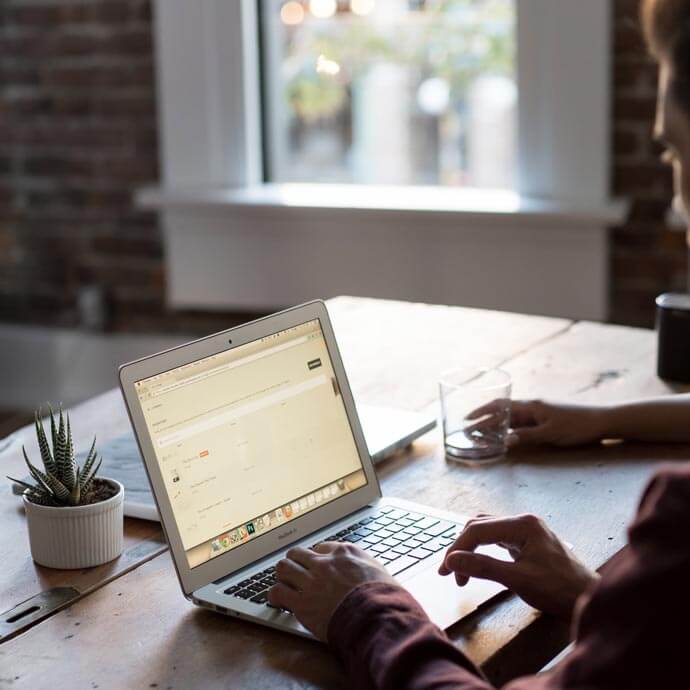 CAREER ADVICE
Advice from top Career specialists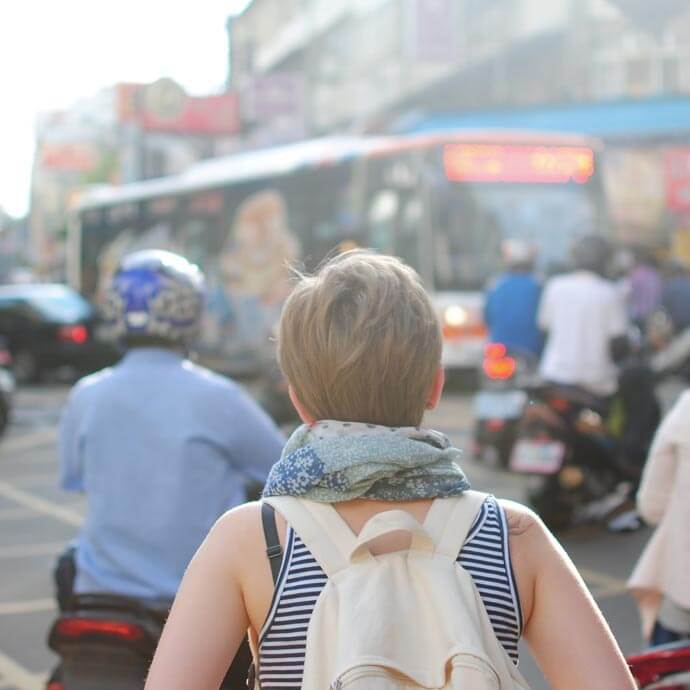 GOV TALK
Articles about the Public Sector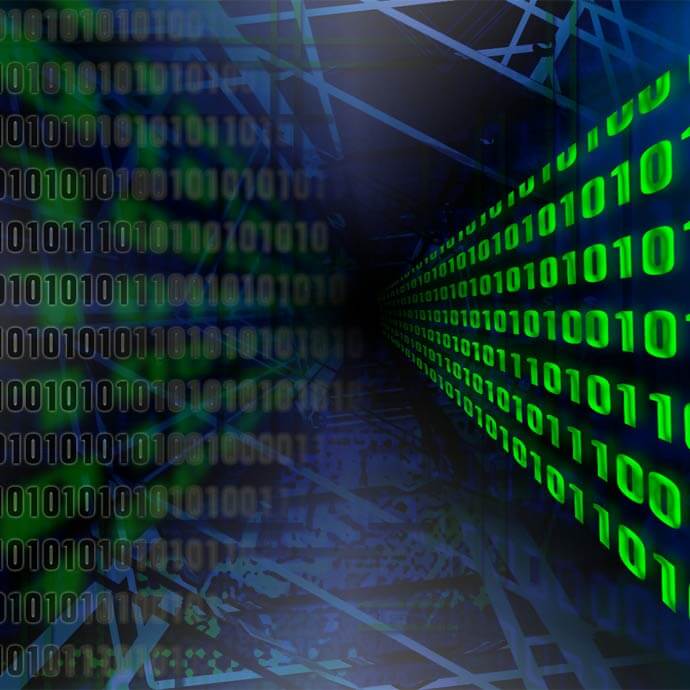 TRENDS
Public Sector Trends