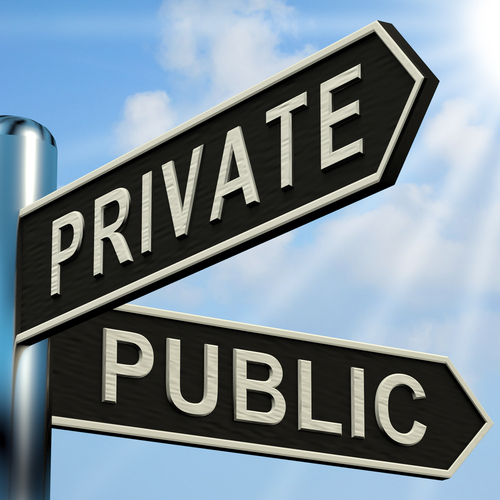 During President Obama's latest State of the Union address, he encouraged more private sector investment in public infrastructure projects. His proposal outlines the application of Qualified Public Infrastructure Bonds, or QPIBs, which would expand a previously existing financing tool that permits state and local governments to issue tax-exempt bonds to fund public infrastructure projects chiefly managed by private sector organizations. This program, designated Private Activity Bonds, or PABs, has been utilized in the past to support financing for billions of dollars in roads, bridges, and tunnels.
Congressional Approval
If the QPIB bond program is approved by Congress, they could expand tax advantages to include financing for airports, ports, mass transit, sewer, solid waste disposal, water, as well as other types of surface transportation projects beyond what is allowed in PABs. There is an appeal to offering tax exempt bonds- they are a cheaper mechanism to financing projects because it enables the government issuer to pay investors back at a reduced interest rate in comparison with taxable bonds. In addition, this allows the investor to save money by not paying taxes on the interest earned. The QPIB program would also have no expiration date and no limit as to how many a government can issue a year. This new program eliminates a loophole within the PAB program which requires investors to pay a minimum tax on the interest earned.
Response to Proposal
According to a Standard and Poor's analysis, a new financing tool may encourage more P3s and also encourage issuance of more bonds. Infrastructure demands have increased in recent years while investment has been restricted at the state municipal level. This is due to slower than average revenue growth following the Great Recession. Failing to meet infrastructure necessities limits a government's economic competitiveness. QPIBs may be what is necessary to stimulate projects and advancing others that may not have otherwise begun. It is too soon to tell how much of a stimulus QPIBs could provide, especially given governments' overall resistance to go into more debt. Despite revenue being regained and interest rates falling to all-time lows, it still has not been enough to reverse the pattern of governments issuing less debt. 
Infrastructure Projects
Major U.S. toll roads have been privatized, such as the Chicago Skyway, the Indiana Toll Road, the Northwest Parkway in Colorado, and Puerto Rico's Highway 22. Indiana utilized the $3.8 billion raised from the sale of its Toll Road to complete other infrastructure projects. "Recycling" deals have the ability to raise billions of dollars and offer governors the cash flow for healthcare, education, or other public policy necessities and programs.
In 2013, the American Society of Civil Engineers (ASCE) gave the nation's infrastructure a D+. In addition, they estimated that 3.6 trillion dollars would be required for an investment by 2020 in order to upgrade roads, bridges, and ports. President Obama's proposal calls for only a portion of that total. State and local governments would also need to increase their efforts in infrastructure investments. The World Economic Forum's Global Competitiveness Report had ranked the United States behind 18 other nations for overall infrastructure quality. This ranking placed the United States behind Portugal, Spain, and Oman.
Damaging Nation Economic Competitiveness?
The Economic Policy Institute examined this issue last year and determined that there are short-term and long-term impacts of infrastructure investments. In the short term, any increases in infrastructure spending would significantly boost economic activity and employment. Over the long term, the impact can be reliably predicted regarding the structure not the overall level of labor demand. The impact of infrastructure investments on the inclusive level of economic activity is dependent on the degree of productive slack within the economy, the position of monetary policy, and how the investments are financed. Productivity growth has slowed significantly within the economy. The analysis agrees with a large body of research, which argues that investments can boost even private-sector productivity growth.
Final Words
Infrastructure within the United States is in extreme need of investment. Upgraded roads, bridges, and transportation systems are key to economic success. The President's proposal boosts P3s; an innovative method to facilitate these projects and economic success.