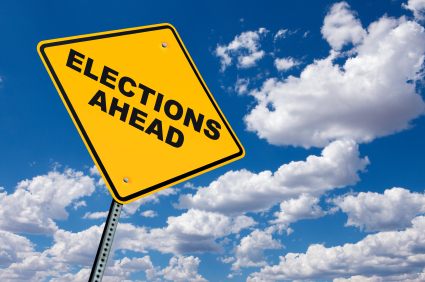 At least one interpretation of former Speaker of the House Tip O'Neil's declaration that "All politics is local" suggests that while people may support or reject an issue on a national basis, they tend to actually vote in ways that impact them locally.  If you subscribe to this notion and are concerned about local government hiring and resulting programs and services then you will want to listen carefully to the Presidential and Congressional candidates in the final weeks of the 2012 campaign.
Local government hiring depends on both intergovernmental revenues as well as the receipt of local fees and taxes.  Whether you embrace Keynesian economics which promotes economic recovery and renewed growth through increased government spending, or are inclined to believe that stimulating private sector business hiring and spending through tax reductions is the answer, consider each strategy's impact on the following.
The federal government has a long history of providing both entitlement and competitive grants to local governments directly, through state government and via regional planning bodies.  These grants pay for all, or a portion, of costs to provide a variety of transportation, housing, urban redevelopment, health, welfare, social services, education, criminal justice, public safety and other services to counties, cities, school and special districts. The extent to which these grants are funded, as well as the responsibility and mechanism for service delivery are central issues for both major parties when proposing and approving federal budgets.
Thriving businesses of any size employ people and together they pay a wide range of different fees and taxes, which support all levels of government.  Business-to-business synergy fuels additional growth, and employees can be counted on to purchase homes, cars and other products and services locally.  Federal taxes, monetary and trade policies, and assistance programs affect business investment and expansion decisions, as do environmental and other regulations and practices. State and local taxes, incentives, controls and restrictions also have substantial impact. Service demands, and the size and scope of a local government workforce, is inextricably linked to the growth and prosperity of the host community and its business base.
In its simplest equation some would argue that taxes and federal spending must be cut to facilitate ideal business growth conditions while others advocate that government stimulus and other spending programs (which rely on increased tax revenues) create a more expeditious path to economic recovery.  As in so many of life's most puzzling quandaries, the answer may well lie in a blended approach.
National security, immigration, health, welfare, education and social services are, of course, also critical components of not only economic recovery, but of bolstering local economies and strengthening government workforces, communities and families.   The issues are complex.  The stakes, risks and rewards of making smart governing decisions are substantial.  Regardless your perspective, exercise your cherished right to vote on November 6th!