7 Tips to Help Get the Most Out of Attending an Industry Event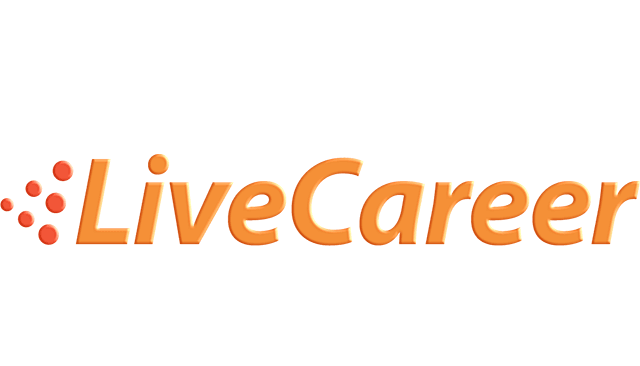 LiveCareer has been helping job seekers build stronger resumes and cover letters since 2005. Access a wide variety of resume templates and resume examples to work from, or put our resume builder to use, and get step-by-step assistance in constructing a top-notch resume in no time at all.
Whether you're sent to an industry event by your current employer or attending one on your own dime, work conferences are an ideal setting for forming relationships that can help grow business and further your career. Since your development as a professional will inevitably make you a better employee at your current company or the next, you shouldn't be shy about using work-sponsored time to increase your skillset and even network on your own behalf.
Industry events offer an effective way to access the unofficial job market, connect with industry leaders who tend to gather at such events, and meet hiring managers, who sometimes attend conferences to scout out new talent. Any and all of these connections can be leveraged in service of your current employer's goals, so there's no reason not to make the most of any conference you attend, even when you're there representing your company.
The following conference advice can help you expand your skills and build out your professional network.
Step 1. Research your field's conference landscape

In addition to business events your employer may already be sending you to, you should also research conferences and seminars that you think would be most beneficial for your organization and your future with an eye toward pitching them to your supervisor as possible work assignments.
To find the most useful events in your field, check in with mentors and ask them for conference advice, hashtag the top organizations in your field on LinkedIn to see when they are hosting events, and check sites like Eventbrite, as well as the sites for professional associations and trade publications in your industry. Then, advocate to attend the top conferences.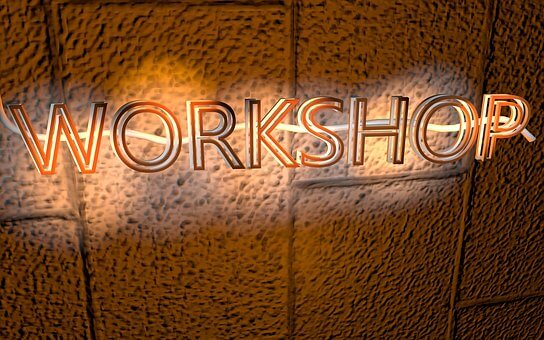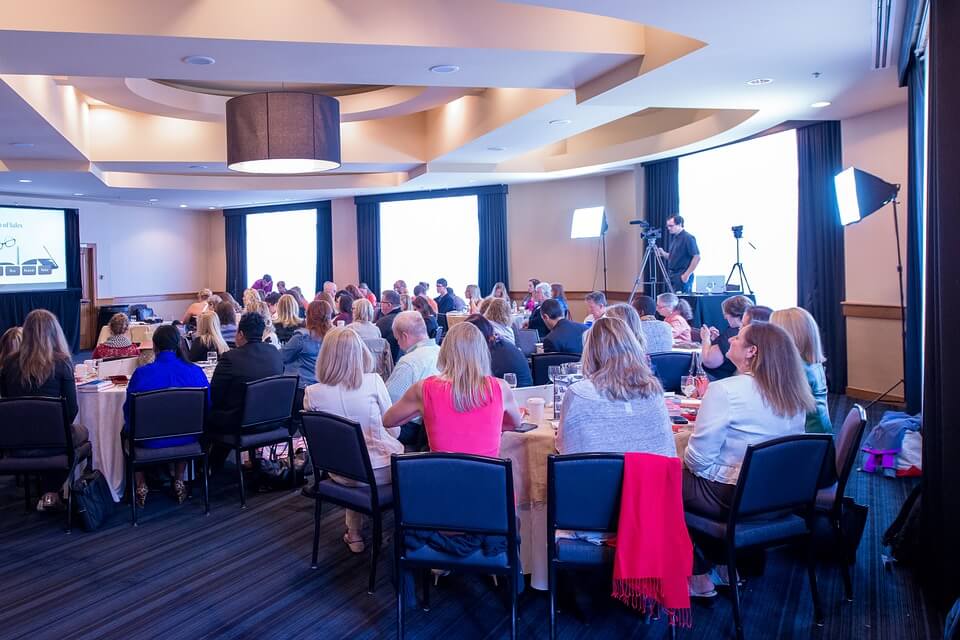 Write down a list of specific goals you want to accomplish for the event.
Step 2. Research the event in advance

Prior to attending any event, find out as much as you can about the agenda and the attendees. Are there seminars and panel discussions where people with your specialization are likely to be? If so, make attending those sessions a priority.
Assess what skills and knowledge you might like to acquire for the benefit of your current organization and for your own career goals. Are there any workshops or presentations that address those specific skills? If so, block out time to attend those sessions.
Write down a list of specific goals you want to accomplish for the event. For example, you might specify that you want to collect 10 business cards, attend five sessions, meet two people connected to work projects and three who can help extend your personal professional network. Head into the first day of the conference with a purpose and keep it in mind.
Step 3. Find out who else is planning to attend

Employ the conference's official hashtag to keep tabs of LinkedIn contacts already in your professional network who are planning to attend. The hashtag is typically on the event website. In turn, create a LinkedIn post letting your network know you are attending. Reach out to people you already know who might be attending the event to plan some meetings in advance. You can meet over breakfasts or coffees, or plan to attend seminars and other events together.
Step 4. Come prepared

Try to freshen up your LinkedIn profile a few weeks prior to the event in case someone you want to meet decides to check up on you in advance. Make sure you pack plenty of business cards. Have some ice-breaker questions and an elevator pitch prepared, and practice them before you go.
Step 5. Be ready to forge and leverage new connections

Even if you don't meet a hiring manager when you attend an industry event, you may meet someone who will soon be in a position to introduce you to one. Or you may come into contact with a company that doesn't currently have any job openings, but will have one soon and may remember you if you follow the conference advice from Step 4. According to CareerBuilder, 88 percent of employers believe employee referrals are the best way to find quality candidates.
The best way to connect with new people is to show an interest in their work by following your own natural curiosity. Ask questions and, when possible, take notes about each encounter on the back of the appropriate business cards.
Step 6. Socialize, but don't overdo it

Don't let socializing overtake your dual mission of acquiring new skills and knowledge and making new connections on behalf of your employer and yourself. Professional conferences offer a perfect opportunity to reconnect with former colleagues and deepen relationships with peers, but don't fall into the trap of spending all your time talking to people you already know.
Keep in mind that you want to project your best, most professional self to people in your field. If you tend to have trouble monitoring your own social drinking, then you should opt to meet peers for coffee or attend a seminar together, as opposed to meeting up at happy hours or events where alcohol will be served.
Step 7. Follow up
Once you've returned to work, or even on the flight home, review and reflect on what happened at the event. Create a document where you can note various aspects of what you accomplished during the conference: seminars attended, skills acquired that can be added to your resume, and contacts made who can help with current projects and future career goals.
Write about all you learned and the people you met on LinkedIn and, if you have one, on your own professional blog or website. Send emails to anyone you connected with, including former colleagues, past mentors and newly formed acquaintances. The impressions you make and the connections you forge can extend your network and benefit your career long after the conference has ended.

LiveCareer offers a plethora of tools for job seekers to use when seeking work. In addition to a free resume builder and resume samples, you can take advantage of our vast collections of Resume Templates and Resume Examples to use as starting points when crafting your resume. And get help with cover letter writing via our free Cover Letter Builder.
Want new articles before they get published? Subscribe to our Awesome Newsletter.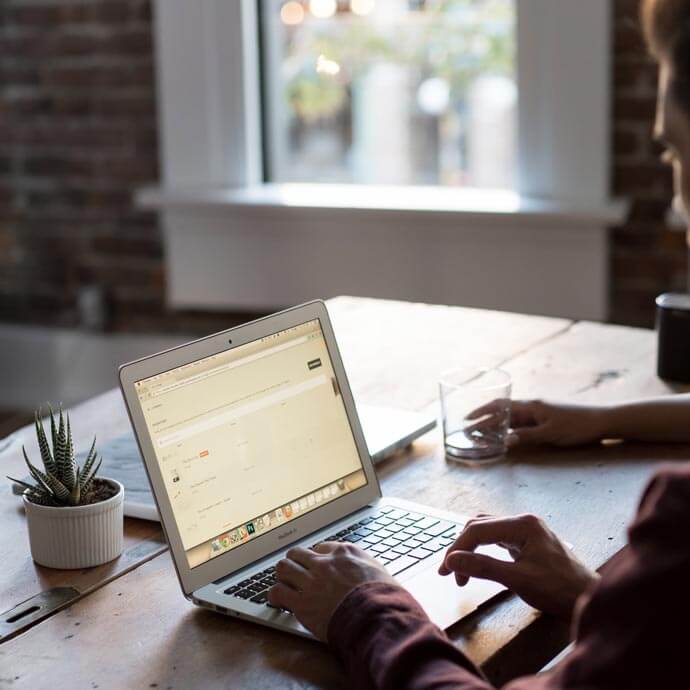 CAREER ADVICE
Advice from top Career specialists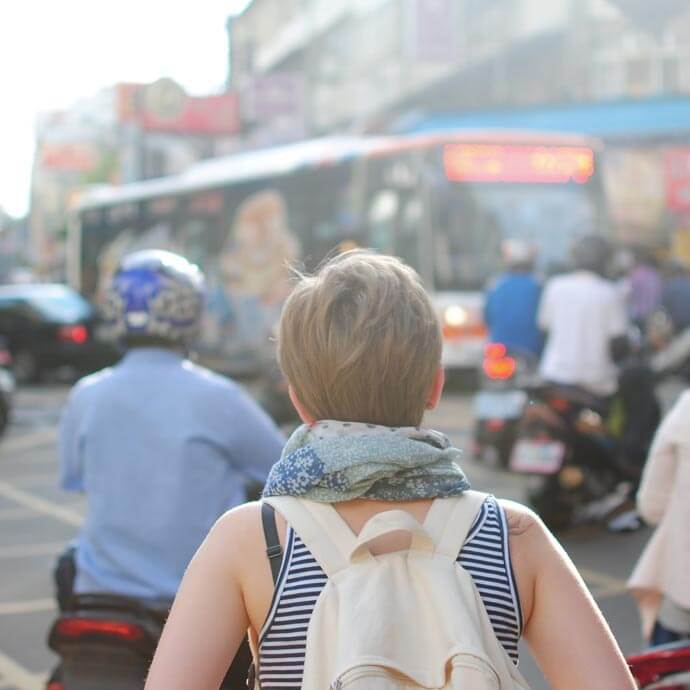 GOV TALK
Articles about the Public Sector