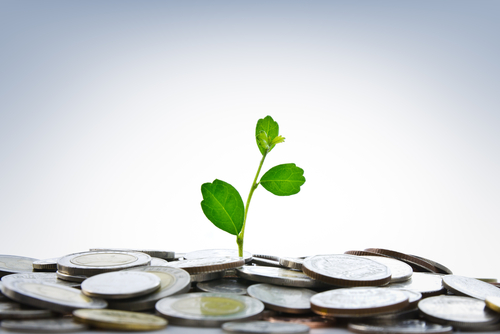 Most local governments have been struggling with cash-strapped budgets and forcibly cutting within agencies and programs. These tight budgets and cuts may lead to poor infrastructure, a decreased access to services and programs, and ultimately, inadequate economic development.
Economic development creates the conditions for economic growth and an enhanced quality of life for citizens by expanding the capacity of individuals, organizations, and communities in order to maximize the application of their abilities and skills to support innovation, decreased costs, and responsibly producing and trading valuable goods and services.
In addition, economic development requires effective, collaborative institutions focused on bolstering mutual advancement for the public and private sectors. Most importantly, economic development is vital to guaranteeing our financial future.
Public Policy Requirements
Not every state has experience with P3s or has P3 enabling legislation. Some states have only project specific or limited legislation. Others may have broader legislation that permits P3 projects in any area of public policy. States that are procuring their first P3s can learn from states that have previously acquired projects. Part of President Obama's P3 initiative is to share best practices among states. The establishment of state-level P3 offices or dedicated personnel that can coordinate public P3 requirements and ensure projects are on track is a trademark for success. Some states may accept unsolicited proposals for P3s, however the majority of projects that have advanced through the procurement process were solicited. In some cases, a few procurements were cancelled after some state agencies shortlisted bidders.
P3s as a Solution for Budgetary Restrictions?
Oftentimes what isn't realized is that public pressure may encourage policymakers to retain prices below costs, which results in services that operate at a loss and necessitates that resources be diverted from other programs. There is also overstaffing, mismanagement, and corruption to contend with. All of these result in inefficient spending and budget shortfalls. In addition, technology, human resources, and available funds cannot keep up the pace with increasing populations, developing urbanization, and aging infrastructure. Government's limited capability to invest in emerging technologies and resources restricts the public's access to expanded services and products. So are P3s the key to economic development and the solution to budgetary constraints?
With the Federal Highway Trust Fund set to run out in May, it is clear that federal assistance for states will remain limited for transportation projects. Increasing the gas tax is not a satisfactory option. Gas taxes alone have long been unable to support infrastructure repairs, let alone new extensive projects that would be central to economic development. Texas spends 25% of its fuel tax revenue on educational programs. In the past Kansas has spent some of its gas tax revenue on Medicaid and education. One of the leading state expenditures is making interest payments used to fund infrastructure projects. Ohio, Missouri, and Minnesota stipulate that a maximum of 20% of road and bridge revenue can be applied towards debt service in order to ensure that the majority of fuel taxes go towards infrastructure.
How P3s Fuel Economic Development
P3s are a viable alternative for projects, especially for transportation and infrastructure. The more P3 projects launched nationally the higher the rate of GDP growth due to the capital that is added into the market and the creation of long-term employment. Job growth stimulates further consumption, generates more wealth, and promotes a strong economy. Private investment attracts additional investors to the market, which creates a sustainable model for economic growth.
As P3s present financial resources into the economy, government expenses decrease. Public resources can then be directed into socioeconomically productive sectors. The type of P3 contract has the maximum influence on economic growth because the nature of the contract will determine the level of investment. As private sector participation in a P3 increases, the quality of the project and the transfer of resources and knowledge increases as well.
A more cost effective project administration and increased access to services attracts further private investment into the economy and raises the standard of living. Enhancing our standard of living positively influences additional socioeconomic factors, such as income, employment, and class disparity as well as our quality of life.