Looking for a job can be a daunting task. But it's especially challenging when you're looking for a job in government. How do you even start? How many jobs are available in military/government/technical fields? Where do you look? What jobs are available? And what kind of networking should you be doing?
Fear not! This article will guide you through the process of finding jobs in government, from start to finish. We'll discuss how to write resumes, how to prepare for interviews, and more. So read on and find the perfect job in government for you!
What Are Federal Government Jobs and What Do They Entail
Federal government jobs are a unique category of work. They can be found in a range of departments, from the Department of Defense to the Department of the Interior. Federal government jobs can also be found in a variety of agencies, such as the Federal Bureau of Investigation (FBI) or the National Aeronautics and Space Administration (NASA).
So, what exactly is it that government employees do?
The answer to this question can vary greatly depending on the agency and position. However, employees of the United States government usually work in one of three areas: policymaking, program administration, or law enforcement/security.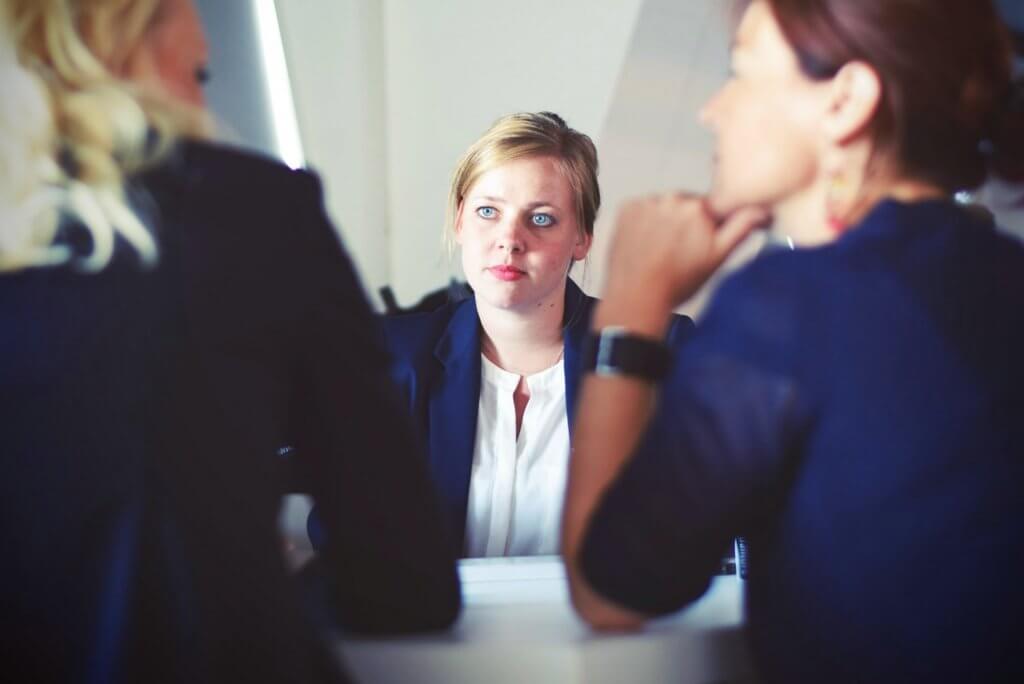 Policymaking is where government employees develop and create new policies. An example of policymakers would be state and federal legislators. Obviously, these are jobs which must be worked up to through proper channels. But, if you have a law degree and are interested in changing policy and creating new legal precedents, pursuing a career in government legislature could be the right choice for you.
Program administration is where government employees manage and oversee programs. These programs could be anything from local social service programs to programs at the Federal Emergency Management Agency (FEMA). All programs require leaders to ensure they run properly and efficiently per government guidelines.
Law enforcement/security is where government employees protect citizens and property. Whether working in national security or as a local police officer, working as a law enforcement officer is a proud tradition of public service and sacrifice that is often passed down through family generations.
All the work that government employees do is extremely important. They also offer many advancement opportunities and chances for professional development. When you find the right fit, a job with the United States government can be a dream come true.
The Federal Bureau of Investigation
Joining the Federal Bureau of Investigation might seem like a pipe dream to some, but it's not as impossible (or as glamourous) as Hollywood makes it out to be. The FBI clearly outlines their entire hiring process and lists all their open positions on their website. There are some common questions people ask when it comes to working for the FBI, and we'll answer them for you here.
FBI's official website:
Can I join the FBI without a degree?
No, but they do have paid internship programs for undergrads and recent graduates.
Does the FBI allow tattoos?
Yes, but if you have a tattoo, it's wise to have it in a place where it can be covered if necessary.
Does the FBI have a height requirement?
What is the FBI fitness test?
You will have to meet the FBI's requirements for vision and hearing prior to participating in the physical fitness test.
Your distance vision must be 20/20 in one eye and no worse than 20/40 in the other eye uncorrected. If your distance vision in one or both eyes is 20/100 or worse, you will need verification from a doctor that you've had soft contact lenses for at least one year without any complications.
The hearing test is a pure-tone audiometry screening using ANSI standards, which are a hearing loss of no more than 25 decibels HL.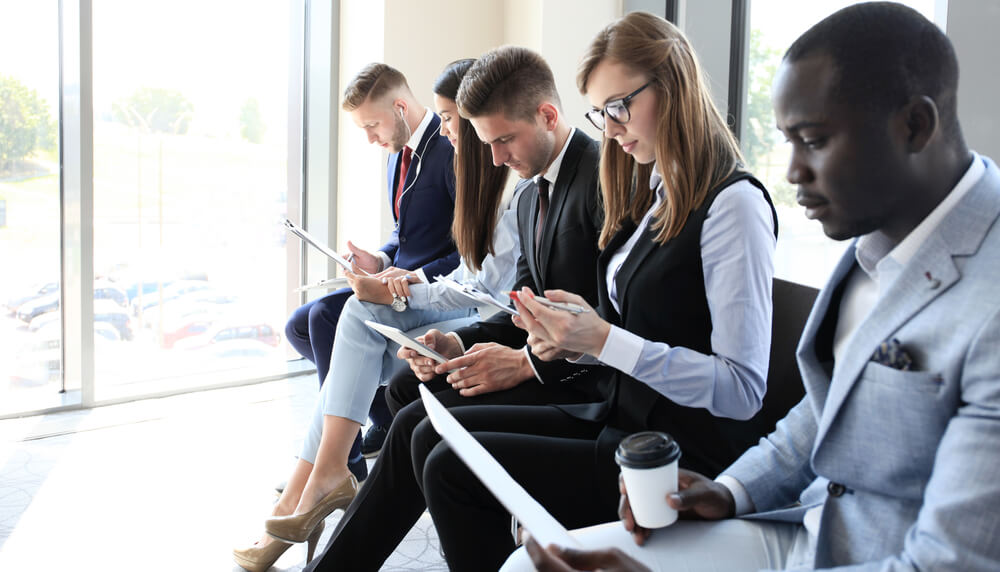 The physical fitness test involves four events: one-minute sit-ups, a timed 300-meter sprint, untimed push-ups, and a timed 1.5-mile run. Each applicant is scored according to his or her performance in each event.
To pass the test, applicants must have a total score of at least 12 points in the four events and at least 1 point in each of the four events. It is an extremely competitive process, especially for those applicants seeking to pursue the tactical recruitment program (TRP).
TRP applicants must participate in an additional event of untimed pull-ups and must score a total of 20 points with a minimum score of 1 point in each of the five events. The FBI offers a full explanation of the test and scoring guide on their website.
What is the age limit for FBI?
Applicants must be between the ages of 23 and 36 years old. The FBI also has a mandatory retirement at age 57.
Of course, not everyone who works for the FBI is a special agent. Many people hold jobs with the FBI and never come face-to-face with a dangerous situation. However, the physical fitness test and other rules still apply to all candidates.
Whether you want to become a member of the FBI or have completely different aspirations in government, applying to become a government employee involves certain steps and procedures. Here's what to expect.
How To Become a Government Employee
Becoming a federal government employee typically requires a college degree. However, there are a few exceptions. For example, federal government employees can sometimes qualify for a job if they have significant work experience in a relevant field.
Generally, jobs with the United States government are only available to citizens and nationals, but there are a few exceptions. If the Appropriations Act and Immigrations Law allow for it, some agencies will hire non-citizens.
In order to become a federal government employee, you can submit your application through USAJOBS.gov. This is the federal government's official website for job postings. Once you set up your USAJOBS profile, you can conduct job searches by keyword, department, or agency. The platform also allows you to set up job alerts for specified criteria so you never miss a job opportunity.
Alternatively, you can use Careers In Government to find federal job announcements and other employment opportunities in the public sector, create or fine tune your resume, and take the next step in your career. You can also set up a job alert to maximize your chances of finding the right fit for you.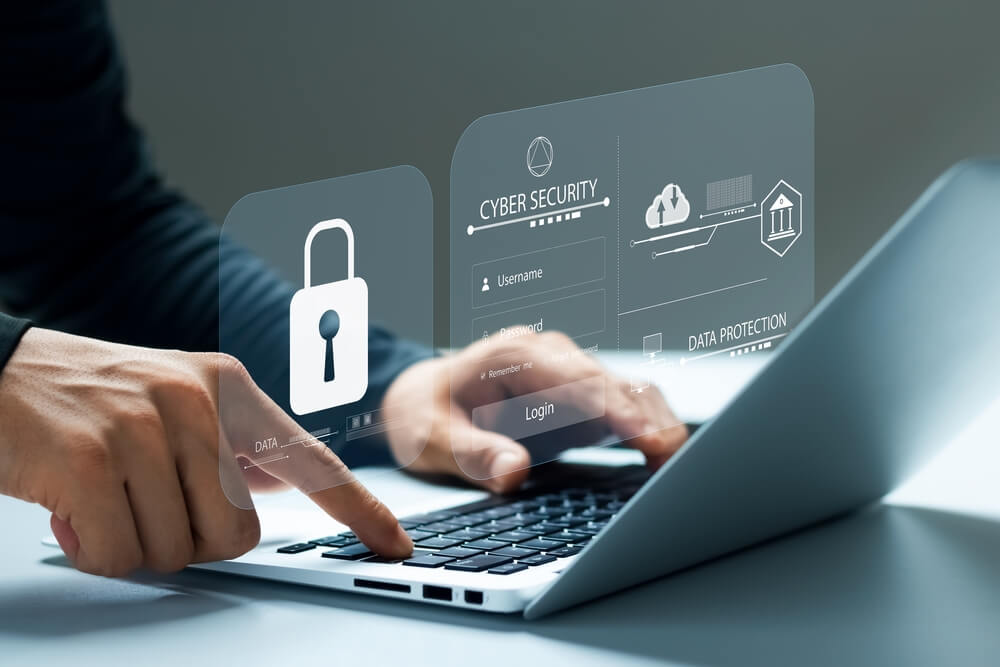 Once you find a job that you're interested in, you can apply online by submitting your resume and cover letter. If you are selected for an interview, you will probably be asked questions about your skills and experience.
If hired as a federal government employee, you will typically undergo a background check and drug test. You will also be required to complete training for the specific agency that you will be working for.
Background Checks – What To Expect
Most employers will run a background check on you before your official hire. The same is true when you apply for a government job. Although, the background check will probably be more thorough.
The FBI requires a background check that takes an average of six months to complete but can take up to 18 months to finish, depending on where you've worked, lived, and traveled. A background check will include not only your work and criminal history (if you have one), but also your social media history, credit history, and more.
Red flags that can work against you are:
a poor employment history

a poor credit history

a criminal history

inconsistencies on your resume

a poor driving record

questionable social media content

if you are ineligible to work in the United States
Do not underestimate the investigative powers of the federal government. Always be honest on your applications and resume. Do your best to make sure you match the eligibility requirements of a job BEFORE you submit your application.
Benefits of federal jobs
Most federal employees are eligible for great benefits under the Federal Employee Health Benefits Program (FEHB). Your benefits will depend on your position and agency. This will also be true for other benefits, including dental and vision, life insurance, long-term care insurance, and flexible spending accounts. 
You can learn more about federal benefits programs on the USAJOBS site. 
Sick leave
Federal employees accrue sick leave according to their position, and time worked. For full-time employees, 4 hours of sick leave is earned for every biweekly pay period. For part-time employees, one hour of sick leave is earned for every 20 hours in pay status.
The process of becoming a federal government employee can be lengthy and challenging, but it is definitely worth it! The work that federal employees do is important and fulfilling.
How Do You Find Federal Government Jobs
Sometimes, you can find federal jobs the same way you find any other job – online job boards like Indeed, LinkedIn, and Glassdoor advertise job listings for all sorts of jobs. But specialty sites like Careers In Government and USAJOBS.gov offer a platform specifically for job seekers to access positions with the federal government without combing through a ton of unwanted job search results.
The sites will allow you sort by job category as well as by location, so if you're looking specifically for government jobs in North Carolina you can narrow your search even more. Both USAJOBS and Careers In Government allow you to search available federal jobs without registering a profile or signing in. However, you will have to register your profile to apply for a job posting. 
Of course, if you're looking for a job with a specific agency, you can search for that agency online and apply directly from their website. For example, the US postal service only accepts applications through their eCareers system. 
Their application process is simple, but can take some time to complete. First, you will search the job openings on their website and find one you're interested in. Then, you create your profile on their eCareers system and apply for that position. If required, you'll be asked to take an assessment online via email. Finally, you'll be contacted through email for an interview if you qualify for the position.
Regardless of what type of federal job appeals to you, networking is an important step that you shouldn't overlook. Let's explore how you can network for government jobs.
Networking for Federal Government Jobs
Networking is essential for any job search, but it's especially important when looking for jobs in the federal government. Federal government jobs USA are highly sought after, so you'll need to do everything you can to increase your chances of being selected for an interview.
One way to network is to attend job fairs. Job fairs are a great opportunity to meet representatives from federal agencies and learn more about their hiring process. You can also network with other job seekers, which can help you learn about potential opportunities.
Another way to network is through social media. Many federal agencies have social media accounts, and it's a great way to connect with them. You can follow agencies on Twitter or LinkedIn to get updates about job openings.
Finally, you can network by contacting former colleagues or classmates who work for federal agencies. Ask them for advice on how to apply for federal jobs and what the hiring process is like. They may even be able to refer you to someone at their agency who is hiring.
The more people you know who work for federal agencies, the better your chances of landing a job in the federal government.
You'll also need to make sure your resume is up to snuff.
Resume Tips for Federal Jobs
When applying for a job with the government, it is important to have a well-crafted resume. Here are a few tips to help you stand out from the competition:
Make sure your resume is up-to-date and crafted to the specific position you are applying for – use keywords, including the job title from the job description, to give your resume an extra boost

Use clear, easy-to-read fonts and formatting, and avoid clutter

List your relevant skills and experience, as well as your contact information

Proofread your resume carefully for grammatical and spelling mistakes
A category rating system is used to grade resumes submitted for federal jobs. It determines how strong a match the candidate is for the job. The rating system uses a collection of Knowledge, Skills, and Abilities (KSAs) as keywords to score the resume on how well the candidate demonstrates the necessary attributes.
If your resume doesn't show the right KSAs, it will almost certainly be disregarded and you won't be called for an interview. Make sure you take the time to tailor your resume to the job description you're applying for and list the appropriate KSAs on your resume.
That said, you don't want to simply list a string of keywords either. Choose the right KSAs and place them strategically throughout your resume.
If you need help crafting the perfect resume, you can find some great free resources on Careers In Government.
Once you've secured an interview, it's time to prepare.
Interviewing for Federal Jobs
The process of interviewing for a federal job is much the same as interviewing for any other professional position. You can expect to be asked about your background, experience, and plans for the future. There will also be behavioral questions which can be tricky to answer unless you prepare for them. 
Some of the most common questions in federal government interviews are:
Tell me about yourself.

What are your greatest strengths?

What are your greatest weaknesses?

What is your greatest accomplishment?

Where do you see yourself in 5 years?
When answering these questions, you want to be prepared with real, honest responses that give the interviewer a peek into who you are. However, you want to keep your answers concise and to the point while highlighting what you'll bring to the position you're applying for. 
For example, you could answer "What are your greatest weaknesses?" this way:
"I tend to be very direct with people, which some of my coworkers really appreciate, but sometimes can come off a little too strong and even a little rude – which is not my intent. I'm working on having more tact in conversations and being sensitive to people's feelings, so I don't offend anyone without meaning to. 

I'm also not entirely comfortable speaking in front of large groups of people. If it's a team meeting, no problem, but something like a stage in front of 30 people, that's different and I get very nervous. However, I've started taking some public speaking classes at my local community college and even attended some Toastmasters events and am getting better. I'm hoping to conquer my stage fright soon!"
These explanations do a couple of things. They tell a story of your weakness as a real weakness that you recognize, which is good. But, even better, they describe what you're doing to actively improve yourself. 
Some behavioral questions you should prepare for might be:
Tell me about a time when you had to make a difficult decision.

Tell me about a time when you made a mistake at work and what you did to correct it.

What would you do if you knew a colleague was breaking a rule at work?
When answering behavioral questions, it's best to use the STAR format. STAR is an acronym that stands for Situation, Task, Action, and Result. It's a way to use storytelling to answer a question while highlighting your strengths and aptitudes to the interviewer. 
First, explain the situation of your story for context. Next, describe the task you were required to perform in order to resolve the situation. After that, talk about the action you took to accomplish the task at hand. Finally, explain the results you achieved through your actions. 
For example, to answer "Tell me about a time when you made a mistake at work and what you did to correct it." you could answer this way,
"At my last job, the first month after being promoted to department manager, I made the regular store supply order, which used most of the monthly budget. A few days after placing the order, it came to my attention that I had forgotten to order some supplies that were really important for the store and since our order had already been placed, we no longer had the budget to purchase them.
Of course, I felt terrible, but I knew I had to find a way to fix the situation. I called our district manager and was able to get approval to borrow a small amount from the next month's budget to order the necessary supplies immediately. We were able to get what the store needed on time and I definitely never made that mistake again!"
Answering this way shows that you made a genuine mistake that could have had real consequences for you and your job, but you were able to find a solution and get results. This is exactly what interviewers are looking for.
By practicing and preparing for your interview, you can give yourself the best possible chance for landing your dream job.
Some jobs in the government are in higher demand than others. Next, we'll look at several of the most in-demand federal jobs.
What Federal Jobs Are in High Demand?
This is a frequently asked question when it comes to jobs with the federal government, so we wanted to answer it for you. According to Indeed, these are the most in-demand federal government jobs in 2022:
An accountant records, classifies, and summarizes financial transactions. They ensure that financial records are accurate and that taxes are paid correctly. Accountants may also provide advice on financial planning and budgeting.
A financial examiner is responsible for ensuring that financial institutions are in compliance with federal laws and regulations. They review financial statements, assess the safety and soundness of banks, and investigate financial crimes. Financial examiners may also be responsible for developing new or revised regulations.
A chemist's job involves analyzing and testing substances to see how they interact with each other. They may also be responsible for developing new products or improving existing products. Chemists typically work in a lab, and must be able to follow detailed instructions and work independently. The work that chemists do is essential to many industries, including pharmaceuticals, manufacturing, and agriculture.
A health services manager is responsible for overseeing all aspects of a health care facility, including personnel management. They develop policies and procedures and manage budgets. They also ensure that patients receive quality care and that the facility meets all regulatory requirements. Health services managers typically have a degree in healthcare administration or a related field.
Customs officers enforce federal laws and regulations related to the import and export of goods. They inspect cargo and baggage for illegal items, such as drugs or weapons, and they question passengers about their travel plans and belongings. Customs officers also work with other law enforcement agencies to investigate smuggling operations.
Telecommunications Specialist
A telecommunications specialist is responsible for installing, maintaining, and repairing telecommunications equipment. They may also be responsible for installing and servicing satellite systems.
A human resources manager/hr specialist oversees the HR department, including personnel management. They develop policies and procedures and manage budgets. They also ensure that employees receive quality benefits and that the HR department meets all regulatory requirements.
A budget analyst is responsible for analyzing and forecasting financial data. They work with government agencies to develop and manage annual budgets. Budget analysts may also be responsible for evaluating programs and recommending cost-saving measures.
A mechanical engineer designs and develops mechanical systems. They may also be responsible for testing and evaluating prototypes, and ensuring that products meet safety and performance standards.
Chemical engineers work with chemicals and materials to develop new products or improve existing ones.
Civil engineers are responsible for designing and constructing public works projects, such as roads, bridges, and airports.
Similarly to Customs Officers, Border Patrol Agents are responsible for enforcing federal laws and regulations related to the import and export of goods. They inspect cargo and baggage for illegal items, such as drugs or weapons, and they question passengers about their travel plans and belongings. Border Patrol Agents also work with other law enforcement agencies to investigate smuggling operations.
Environmental engineers work to protect the environment and public health. They design and implement strategies to reduce pollution and contamination. They may also be responsible for cleaning up environmental disasters.
An attorney's job involves representing clients in civil and criminal court proceedings. They may also be responsible for preparing legal documents and giving legal advice.
A VA nurse provides quality healthcare to veterans. They may work in a clinic, hospital, or nursing home.
Statisticians use mathematical and statistical methods to collect and analyze data. Statisticians may design surveys, analyzing data, and interpreting results.
An economist is responsible for analyzing economic data and trends. They develop policies and recommend solutions to economic problems.
An audit manager oversees the auditing process. They develop and implement policies and procedures, manage budgets, and hire and train accounting staff. They also ensure that employees receive quality benefits and that the auditing process meets all regulatory requirements.
A cybersecurity specialist protects computer networks and systems from cyberattacks. They may also be responsible for investigating security breaches and vulnerabilities. Dealing with sensitive information and obtaining high-level clearance are likely requirements for this position.
Computer scientists work with computers and software to develop new products or improve existing ones. They may also be responsible for testing and evaluating prototypes, and ensuring that products meet safety and performance standards. Computer scientists may also work with other computer professionals to develop new ways to protect computer networks and systems from cyberattacks.
Physicians diagnose and treat illnesses. They also provide preventive care, such as immunizations and screenings. Physicians may also prescribe medication and other treatments. They often work with other healthcare professionals to provide patients with comprehensive care.
Some in-demand jobs are also among the highest paying jobs in the federal government. Keep reading for a list of the top 10 highest paying federal jobs.
The Top 10 Highest Paying Government Jobs
For our last FAQ, the 10 best paying jobs in military/government/technical fields. A warning: these all require higher degrees of education. Here they are:
1&2 – Medical Officer, most often with the VHA (avg $251k annually)
Medical Officers are physicians who work with the Veterans Health Administration (VHA) to provide quality healthcare to veterans. They may work in a clinic, hospital, or nursing home.
3&4 – SEC examiner (avg $200k annually)
A SEC examiner ensures that companies comply with federal securities laws. They conduct inspections and investigations, and they prepare reports on their findings. They may also recommend enforcement actions. SEC examiners work with other law enforcement agencies to investigate financial crimes.
5&6 – Dental Officer, most often with the VHA (avg $192.5k annually)
A Dental Officer with the VHA provides quality dental care to veterans.
7&8 – Administrative Law Judge, most often with the SSA (avg $178k annually)
An administrative law judge (ALJ) is responsible for hearing and deciding federal government benefits cases. They may also issue decisions in employment disputes and immigration cases.
9&10 – Patent Attorney, most often with the Patent and TM Office (avg $174.6k annually)
A patent attorney helps inventors protect their inventions. They work with inventors to file patents and trademark applications. Patent attorneys also represent clients in patent infringement lawsuits.
Of course, not all government jobs pay so well as these , but all government employees make a real difference through their work.
Your Next Steps
Government jobs are a great way to make an impact and serve your community. Checkout these tailored articles for your state: 
The positions available in government range from entry-level to executive, so there is something for everyone. 
Networking is essential when looking for jobs in government, as is preparing well for interviews. Your resume should highlight your skills and experience that are relevant to the position you are applying for. 
Using the Careers In Government site can also help connect you with job opportunities and job seeker tools. By following the advice outlined in this article and using the resources provided, you'll already be a step ahead of the competition. We wish you the best of luck in your job search!
Want new articles before they get published? Subscribe to our Awesome Newsletter.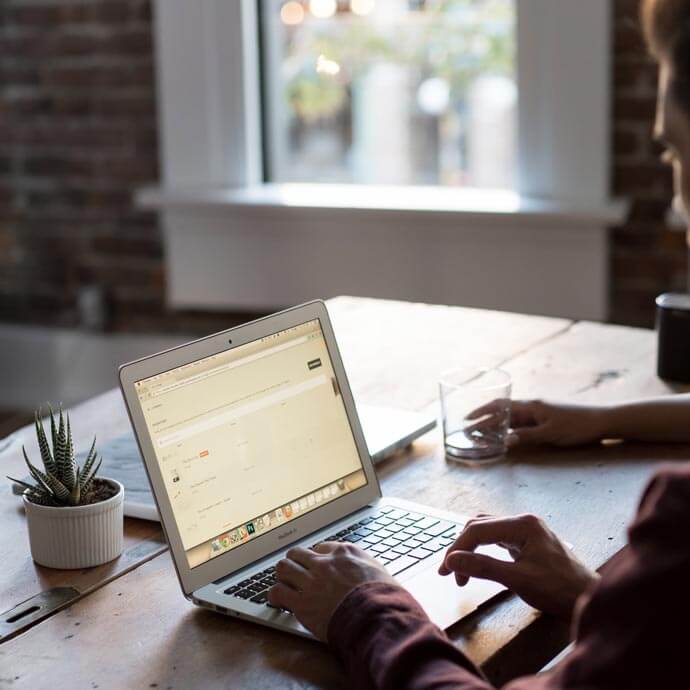 CAREER ADVICE
Advice from top Career specialists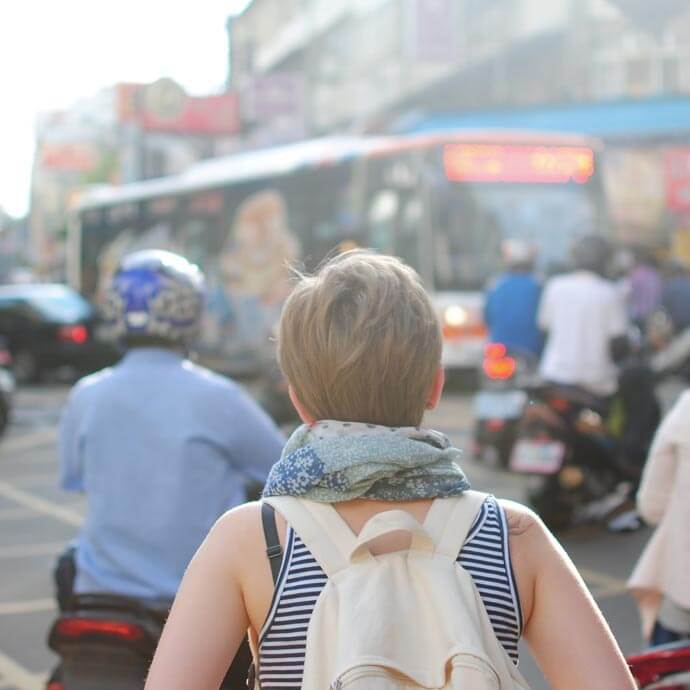 GOV TALK
Articles about the Public Sector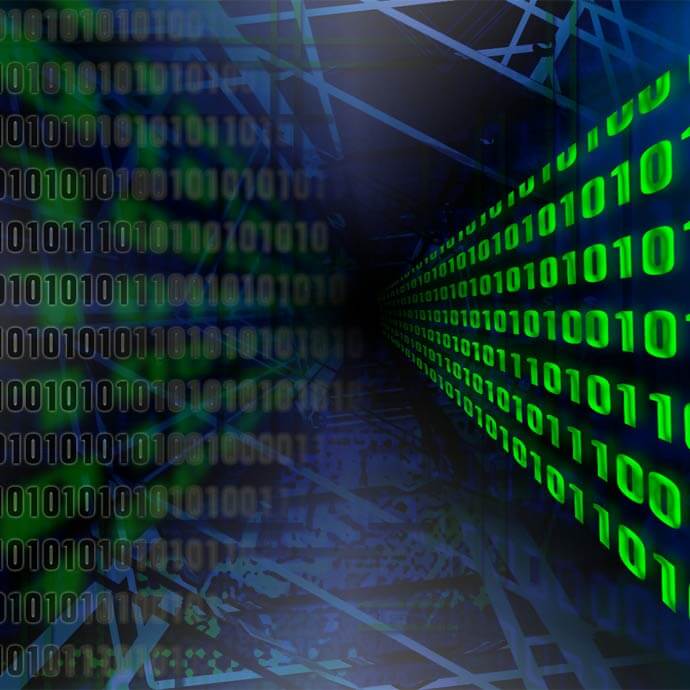 TRENDS
Public Sector Trends